Bonus banking, otherwise known as Matched betting, is a great way to make money. It can return huge profits with no risk, and very little effort required. We really think that everyone should be doing it.
However, most people in Australia have never heard of matched betting, and when they do it can seem a little intimidating. A lot of people also feel like it sounds too good to be true. They assume it is a scam.
In this article i hope to show you that neither of those things is true. Matched betting is as good as it sounds and, with a little help from bonusbank, it's easy for anyone to do.
What is matched betting?
Let's start with what matched betting is not: Matched betting is not gambling.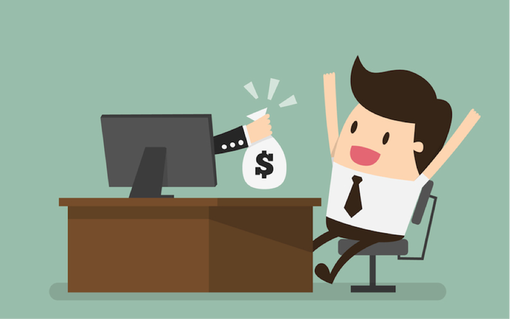 At no point do matched bettors try to predict the outcome of an event. In fact, you can do it even if you know nothing about sports. Also, at no point are matched bettors at risk of losing money. When we matched bet we are guaranteed to make a profit no matter who wins and who loses.
That's the bit that sounds too good to be true, so let me explain how it works…
Bookmaker Bonuses
Bookies are always trying to get people to gamble with them, so they offer sign-up bonuses to new customers. These bonuses give the new customers extra money to bet with, usually double or treble their initial deposit amount.
It would be great if you could just withdraw this money back to your bank account, you would double or treble your money straight away. Unfortunately it's not quite that easy. The bookies require you to place some bets before you can withdraw.
If you just place these bets like a regular gambler, you might win or you might lose. But if you place them like a matched bettor, you will be guaranteed a profit every time.
How to guarantee a profit
After placing a bet with a bookmaker, matched bettors use a betting exchange to bet on the opposite outcome.
A betting exchange is like a marketplace where you can buy and sell bets. So you buy your bet from the bookmaker and then you sell it to someone else on the exchange. By doing this you remove all of the risk.
You won't win any money on this bet, but you won't lose any money either. However, you will now be able to withdraw the bonus that the bookie gave you.
Is it really that easy?
Pretty much…but there are a few other variables to consider:
Bookmakers and betting exchanges don't always have the same odds
Each bookie bonus has different terms and conditions that have to be navigated
Betting exchanges charge commission on the bets that you place there
All of these things make matched betting a little more complicated, but that is why bonusbank  is here to help.
We have a range of tutorials that cover everything – from the most basic concepts up to the advanced strategies that will keep you making money week after week.
We also have calculators that tell you exactly how much to bet in order to maximise your profits, and we have matched betting software that identifies the best opportunities each day.
It's really easy to get started, just sign up for a free account and start working your way through the tutorials. They only take a few minutes each and will get you ready to place your first matched bet. We also have a forum where you can get help and advice if you need it.
If you're looking for a great way to make money online, with no risk, sign up to bonusbank and start matched betting today.