Knowledge Base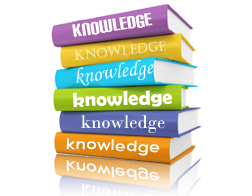 On this page we will try to answer all of the most common questions that we are asked about matched betting in Australia.  These questions could relate to the matched betting process, or to using the bonusbank site.
If you have a question that isn't answered here, please use the search function to look for the answer in our forum. If you still can't find the answer that you are looking for, you can start a new forum post or ask in the chatroom.
This knowledge base is an ongoing project. We will continue to add to it to is as we think of other frequently asked questions. If there is anything that you think is important and would like us to add, please post in the comments below and we will update the page.
Matched Betting Knowledge
How Do I Change My Username?
It isn't possible to change the username that you log-in with, but we can change how it displays in the forum and chatroom.
To change your username, just send an email to [email protected] with the subject "Change Username'. Be sure to let us know what you would like your new username to be.
How Do I Add An Avatar To My Profile?
You can add an avatar on this page. Just scroll down to the bottom. If you have to resize your image, we recommend www.picresize.com
What Time Are The Daily Plays Posted?
The plays are generally posted between 7am and 8am aest. If they are going to be posted later than this we will post in the chatroom to let everyone know.
An email is sent out to advise when the plays have been published.
Where Can I See Past Results From The Daily Plays?
You can see the profit or loss from every suggested play here.
How Can I Keep Track Of My Bets?
Our BetTracker spreadsheet is ideal for recording your bets and keeping an eye on your total matched betting profits. It is available as either an excel download or on Google Sheets.
How Do I Send Private Messages To Other Chatroom Users?
You can easily set up private chats by finding the member in either the chat logs or the user list, and then clicking on the speech bubbles. This will open a new private chat window.
Do You Have An Affiliate Program?
Yes. In fact, every Premium member is automatically given an affiliate link that they can share with family or friends. Anytime someone signs up through this affiliate link, the original member will receive 25% of the subscription fee.
This doesn't just apply the first month, we will pay the 25% for every month that they are a member.
You can find your affiliate link here.
Can I Make A Suggestion Or Request About A Site Feature?
Of course! We are always looking for new ways to make matched betting in Australia as easy as possible.
If you think there is something that we could add of improve, please let us know via the Feedback Forum or by sending an email to [email protected]
How Do I Cancel My Account?
If you want to cancel your account you can do so here.
Please note that changing the plan to a Free account will automatically remove any Premium account privileges. So, if you want to keep using the site until the end of your current subscription period just cancel the subscription without changing the plan.
If you have any feedback about why you are cancelling, please email us at [email protected]