Knowledge Base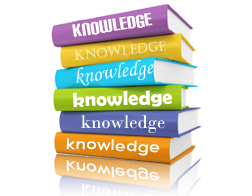 On this page we will try to answer all of the most common questions that we are asked about matched betting in Australia.  These questions could relate to the matched betting process, or to using the bonusbank site.
If you have a question that isn't answered here, please use the search function to look for the answer in our forum. If you still can't find the answer that you are looking for, you can start a new forum post or ask in the chatroom.
This knowledge base is an ongoing project. We will continue to add to it to is as we think of other frequently asked questions. If there is anything that you think is important and would like us to add, please post in the comments below and we will update the page.
Matched Betting Knowledge
Which bookies can i get welcome bonuses from?
Since the ban on bookies advertising bonuses to non-customers, it has become more difficult to know how will give you a bonus after signing up. That is why we have created 'New Account Offers' threads for each state.
If you check the thread for your state you can see which bonuses other members received recently.
This is a great resource for all members so, if you signup and receive a bonus (even if it is the same as someone who has previously posted) please post in the thread.
Can I Make Money Matched Betting From New Zealand?
Yes! We have several members who are making money by matched betting in New Zealand.
This forum thread has some great info on which Australian bookmakers will pay bonuses to residents of New Zealand.
What Are 'Mug' Bets And How Often Should I Place Them?
One of the inevitable consequences of matched betting is that bookies will eventually restrict your account. They may do this by limiting your stakes or, more commonly, by banning you from receiving promotions.
In order to try and delay this from happening, matched bettors will occasionally place bets that are unrelated to promotions and help them to blend in with the regular 'mug' punters. Depending on personal preference, some people will match these bets at Betfair, while others will just let them ride as a normal bet.
The effectiveness of mug bets is debatable. Without specific insider knowledge from each bookmaker, it is hard to say how much of a difference they make. But logic suggests that someone who is placing 100% of their bets on promo markets is more likely to get banned than someone who only places 50% of their bets on promos.
We have a few different discussions on mug betting that you can read here, here, and here. We also have 'Sustainability Tips' for each bookie on the Bookie info page.
Can I Still Place A Bet If There Isn't Enough Betfair Liquidity?
Betfair is a marketplace where you are trading bets with other Betfair users. As such, your bets will only be matched if there is someone willing to take the other side of them i.e. they back when you lay. The liquidity figure underneath Betfair odds shows how much money other users are willing to match at those odds.
But what if you want to lay (or back) more than is available?
In this situation, your bet would be matched up to the available amount. Any remaining amount would then stay in the market as an unmatched bet, waiting for other users to take. In a high-liquidity market, such as horse racing or soccer, this unmatched bet might be matched in a matter of seconds. If it is a low-liquidity market, however, it could take a while.
In both cases, there is a risk that the odds move against you and the bet is never matched. This could potentially lead to you losing money, so we only recommend placing bets when the Betfair liquidity is greater than your stake.
Can i still do the daily plays if i don't have access to one of the bookies?
Definitely. The plays are just a guide on how we would approach the promos if we had access to all the bookies. The reality is that most people will have to make adjustments. You might have to make adjustments because you have been promo-banned by a certain bookie, or they might not pay bonuses to your state. If that is the case you should use one of the following options:
Check out the promos page and look for another bookie that is offering a promo. Swap this new bookie with the one that you don't have access to. This is the best option.
If there are no other promo bookies available, increase the stakes at one of the other bookies used in the play. Ideally you want to increase the stake of a bookie that isn't already at it's max promo amount. Look for bookies that have high, or no, limits on their promos ie Early Payout promos
If that option isn't possible, you can just look for the best available odds. By doing this you will reduce the qualifying loss of the play. It will also count as a mug bet.
The only other thing that you have to consider is the acceptable amount of Qualifying Loss. If you have gone with option 3, the Expected Value of the play will have decreased, so ideally you want the QL to decrease as well.
If the play has several bookies involved, removing one won't make a big difference to the EV. However, if there are only 2 or 3 bookies the EV could drop a lot if you remove one. If that is the case you should only continue with the play if you are able to reduce the QL a significant amount.
In all cases, you should use the dutching calculator to make any adjustments to the play.
What Happens To Bets If A Player Retires Or Is Disqualified In Tennis?
Matched betting on tennis carries some risks that you do not find in other sports. This is because of the way that bookies settle bets in the event of a player retiring. Some bookies will void all bets, others will pay out on the player that progresses to the next round.
If you are matching bets between a bookie and Betfair, it is important to understand the rules, otherwise you are exposing yourself to risk. The same goes if you are dutching between two bookies.
This thread shows how each bookie settles bets in the event of a retirement. It also shows which bookies are compatible with each other for matched betting on tennis.
What are the Betfair Commission Rates For Each State?
Betfair has a standard commission rate of 5%. That applies to almost every sport, in every country, around the globe…except Australia.
Due to the differing fees charged by the AFL, NRL, and the various racing commissions, Betfairs commission rate for Australian sports is variable.
The rates for racing are dependent on the state in which the race is being run (note: it doesn't matter which state you are in). The rates for horse racing are as follows:
New South Wales: 10%
Western Australia: 8%
Australian Capital Territory: 7%
All Other States: 6%
AFL currently offers the lowest commission of any sport, at 2.5%. NRL, unfortunately, goes the other way and is at 6%.
These rates can change from time to time. You can get up-to-date info, plus the rates for trots and greyhounds, on this page.
You can also find the commission rate for a specific market by clicking on the 'Rules' button.
Why Is No Data Showing In My HorsePower Table?
For data to show in the table there has to be a match that meets your criteria.
The default settings are for a $50 stake with a threshold of -25%. This means that the table will only show horses with a qualifying loss of -$12.50 or better. If you are looking at a low liquidity race, there is a high chance that no horses meet this criteria.
If you think that horse do meet the criteria, but they are still not appearing in the table, you can change the minimum threshold to -99% and then re-open the race. This setting should show matches for every horse that has lay liquidity at Betfair.
Can I Profit From Each-Way Betting?
An 'each-way' bet is a bet where your stake is split in two and half is put on your selection 'to win' and the other half is put on your selection 'to place'. This is most associated with horse racing, but also applies to golf tournaments, first goalscorer markets, and some other areas.
Each-way betting isn't particularly common in Australia, but occasionally there will be a matched betting opportunity that arises when a bookie offers extra places. This is normally on a big UK horse racing event or a major golf tournament.
Here are some threads on how to take advantage of the racing offers and the golf offers.
We are sometimes asked if we will be adding an 'Each-Way Matcher' to the site. This is a feature that can be found on some UK matched betting websites. Unfortunately, Australian bookmakers approach place betting in a different way from their UK counterparts, so this strategy would not work in Australia.
Can I Make Money From Bookmaker Multi Offers?
Yes, you definitely can. This thread gives more info on how you can do it.
Should I Use The Cash-Out Option That Is Offered By Bookies & Betfair?
'Cash-Out' is a feature that most bookies have added over the last few years. It let's punters lock in a profit (or minimise their losses) while a match is still in-play.
Bookies have spent a lot of money advertising the cash-out feature, and there is a reason for that…they make more money when punters cash-out.
Bookmakers make money by offering odds that are less than the true chance of something happening. This is known as the bookies edge. When you cash out, bookies make double their edge. This is because they give you poor odds pre-match, and then more poor odds in-play when you cash out.
A much better option for matched bettors is to use Betfair to cash out their bets. You can do this with the help of the bonusbank calculators and a VPN.
What is Tote betting and should i use it?
To help answer this one we are going to borrow an explanation from punters.com.au:
"Parimutuel betting systems, also known as "totalisator systems", involve pooling together all the monies wagered on an event, with all dividends being determined by the weight of money bet on each competitor: so the competitor that has attracted the most money will return the smallest dividend, while the least supported horse will return the highest dividend.
The price for each competitor will fluctuate in accordance with the monies wagered and the final dividends will only be settled once the betting market has closed, which coincides with the commencement of the event. This means the odds on any given runner may vary significantly from the time the bet was placed to the final dividend as declared at the close of betting"
We have made that final sentence bold as it is crucial for us. When betting on the tote you do not know your odds until after the race has finished. This makes it impossible to accurately calculate your lay stake. For this reason, you should avoid betting on the tote whenever possible.
Sometimes bookmakers (particularly those in the PlayUp Group) may remove fixed odds from your account, leaving you with no other option than to bet on the tote. In this circumstance you should bet as close to the start time as possible in order to minimise odds fluctuations after the bet has been placed.
We also recommend underlaying by at least 10% if you have to bet on the tote.
I can still see the promos at a bookie, does that mean i'm not gubbed?
There are a few bookies (Neds, Bookmaker, & Betstar) who stop users from viewing promotions after they ban them. With these bookies, if you can't see a promo, you aren't eligible for it (and vice versa)
However, they are in the minority. Other bookies will continue to show promos even if you are banned.
If you have received a gubbing email from one of those other bookies then you are banned, even if you can see the promos.
I didn't receive a bonus, should i contact the bookie?
Contacting the bookie is something that we want to avoid as much as possible. This is because, by contacting them, we may draw attention to the fact that we are matched betting.
However, sometimes we might earn a bonus through one of the daily plays but the bookie doesn't pay it. In this situation it is going to be tempting to contact them to ask what is going on.
In this situation we recommend using this flowchart as a guide on whether or not you should contact the bookie.
How Does the Ladbrokes 'First 3 bets up to $400' Offer Work?
Ladbrokes have recently started offering a bonus that offers to match your 'first 3 bets', rather than your 'first bet' or 'first deposit'. The wording isn't very clear, so it easy to be confused by it.
Unfortunately, they are not offering 3 different bonuses. Instead, they will give you a bonus which is equal to the total amount that you stake across your first 3 bets.
The maximum bonus for this offer is usually $400, so you could place bets with stakes of $200, $100, and $100 for your first 3 bets and you would then qualify for the $400 bonus. Each of these first 3 bets should be treated as SR qualifier bets.
This offer can often expire very quickly, so make sure you place the qualifier bets within the timeframe.
Why can't i find my bonus at Ladbrokes
When Ladbrokes add a bonus bet to your account you will first have to configure it before it become available in your betslip.
'Configure' just means that you have to choose whether you want to split it into smaller amounts or not.
If you have a bonus to configure there should be a button in your top menu bar asking you to do so.
Where can i find the available promotions at Bet365?
Scroll all the way to the bottom of the page and, in the footer menu, you will find a link for 'Current Offers'
How do i place a Same Game Multi at BetEasy?
BetEasy only allow users to place same game multis through their app.
Once you are using the app you should open up the game that you want to bet on. There you should see a banner which says 'Build a Same Game Multi'. Click on that to open up a new screen which shows markets that are eligible for a SGM.
Do TopSport ever have promos?
Not the kind that we would use in the plays.
They do have $2 lines on some sports, which can be useful for finding middles. However, the main benefit of a TopSport account is that they are good for dutching and for arbitrage.
They have good odds, and they are happy to take large bets.
They also have a loyalty program which awards points for deposits made and bets placed. You can then redeem those points for bonus bets.
How Do I Change My Username?
It isn't possible to change the username that you log-in with, but we can change how it displays in the forum and chatroom.
To change your forum name, send an email to [email protected] with the subject "Change forum name". Be sure to let us know what you would like your new forum name to be.
For the chatroom, you can edit your own name by clicking on the three horizontal lines in the top-right corner of the chatroom window.
How Do I Add An Avatar To My Profile?
You can add an avatar on this page. Just scroll down to the bottom. If you have to resize your image, we recommend www.picresize.com
What Time Are The Daily Plays Posted?
The plays are generally posted between 7am and 8am aest. If they are going to be posted later than this we will post in the chatroom to let everyone know.
An email is sent out to advise when the plays have been published.
Where Can I See Past Results From The Daily Plays?
You can see the profit or loss from every suggested play here.
How Can I Keep Track Of My Bets?
Our BetTracker spreadsheet is ideal for recording your bets and keeping an eye on your total matched betting profits. It is available as either an excel download or on Google Sheets.
How do i use HorsePower and ATM Alerts
If you want to take your matched betting to the next level, our chrome extensions – HorsePower and ATM Alerts – are great tools to help you.
You can find the download link for Horsepower here, and ATM Alerts here.
We also have a video tutorial that shows how to install HorsePower. The procedure is the exact same for ATM Alerts.
How Do I Send Private Messages To Other Chatroom Users?
You can easily set up private chats by finding the member in either the chat logs or the user list, and then clicking on the speech bubbles. This will open a new private chat window.
Do You Have An Affiliate Program?
Yes. In fact, every Premium member is automatically given an affiliate link that they can share with family or friends. Anytime someone signs up through this affiliate link, the original member will receive 25% of the subscription fee.
This doesn't just apply the first month, we will pay the 25% for every month that they are a member.
You can find your affiliate link here.
Can I Make A Suggestion Or Request About A Site Feature?
Of course! We are always looking for new ways to make matched betting in Australia as easy as possible.
If you think there is something that we could add of improve, please let us know via the Feedback Forum or by sending an email to [email protected]
How Do I Cancel My Account?
If you want to cancel your account you can do so here.
Please note that changing the plan to a Free account will automatically remove any Premium account privileges. So, if you want to keep using the site until the end of your current subscription period just cancel the subscription without changing the plan.
When you choose to cancel, a very short feedback survey will appear. Once you have completed this (it should take no more than one minute) you will be asked to confirm your cancellation. The cancellation will not be complete until you have confirmed.
If the pop-up asking you to confirm does not appear you can try hitting 'Cancel' again, or just send us an email.
Once you cancellation is complete you should receive an email to confirm.