Which Matched Betting Site Should I Join?
It isn't surprising that Matched betting in Australia is becoming more and more popular. After all, who doesn't love making risk-free cash from the bookies?

Once people realise how easy it is to make a tax-free income from matched betting they tell their friends about it – who then tell their friends – and the community keeps getting bigger.

Inevitably, this has led to more websites offering to help people get started. There is now so much choice that it can be difficult to know where to turn.

Let's compare some of the services that can help you learn matched betting…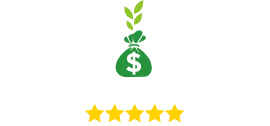 Bonusbank
Launched in April of 2017, Bonusbank is run by two matched bettors with more than 30 years of combined experience.  It also has the largest and most knowledgeable matched betting community in Australia. Many members have been around since the early days of the site and now have 5+ years of experience themselves.

As a beginner you can create a free account to access a Matched Betting Basics course. This course provides a detailed introduction on how to make money from the bookies.

Free members can also use a simple matched betting calculator and a Lite version of the ATM oddsmatcher software. Support is readily available via email, in the forum, or in the facebook group.

For those looking for a higher level or service, Bonusbank offers three subscription options: Monthly, 6-Monthly, and Annual.

The Monthly option is perfect for newcomers as it allows them to experience the premium service without having to pay a large amount up-front. However, most soon switch to a longer-term subscription as they offer significant discounts.

The premium subscription includes too many features for us to go into details, but here are some of the highlights:
12 in-depth courses covering all aspects of matched betting
ATM oddsmatcher software to help you find the best matches at over 20 bookies
HorsePower software that simplifies the process of making money from racing promos
Access to the most active and experienced matched betting discord server in Australia
A huge range of matched betting calculators
Daily suggested bets that have returned almost $50,000 in profits since inception
A list of all upcoming promotions at Australian bookies, updated daily
Bonusbank is the most complete matched betting service in Australia. New tools and tutorials are added on a regular basis and, thanks to the wealth of experience in the community, there is constant innovation of new ways to make money from the bookies.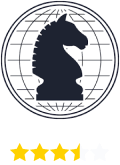 Bonus Money
Bonus Money was launched around the same time as Bonusbank by a group of experienced matched bettors from the U.K. and Australia.

Free members can access an introductory matched betting guide and some basic calculators.

Their Pro service is available on a subscription basis, for $49 per month. This makes it inexpensive to try out.

Pro members receive access to a wide range of guides and an offer calendar that lists available promotions. They also get more calculators, a basic oddsmatcher, and some handy horse racing software.

The main thing missing with Bonusmoney is the community. Having previously used a Facebook group, they switched to a website-based community in 2020. Since then activity has dropped away to almost nothing.

It's possible that they have switched again to another platform such as Discord or Telegram, but there is nothing to indicate that on their site.

There has also been a lack of new features or advertising over the last couple of years, which makes us think that the owners have lost interest in the business.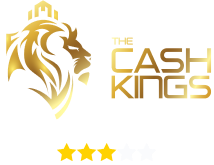 The Cash Kings
The Cash Kings offer a diverse range of products and services that cover betting, forex trading, and crypto. Each of these comes with their own separate subscription fee, and in most cases there is a further breakdown within each category.

For the purposes of this article, we are only interested in the betting services. There are a lot of them, so we'll try to keep this brief.

CK Sports is a subscription service which offers basic educational content, some matched betting calculators, a calendar showing upcoming promos, and suggested bets which take advantage of those promos. The current charge for this service is $197p/m.

The Racing Maximiser is a horse racing chrome extension similar to the ones offered by Bonusbank and Bonusmoney. To access this you need to pay a one-off fee (currently $597).

The Sports Maximiser is an oddsmatcher tool which, again, is similar to the ones offered by Bonusbank and Bonusmoney. You can subscribe to this for $6.97 per week.

You have probably noticed by now that the Cash Kings are expensive. All of the above services are included in the premium Bonusbank subscription which requires a single monthly payment of $59p/m (less if you go 6-monthly or Annual).

To access the Cash Kings more advanced tutorials and join their community of "Elites" there is a further, one-time, fee of $1997. You can also join CK Racing for an additional $397p/m. This is essentially a tipping service that uses 2nd/3rd refund promos to make a profit. You could easily replicate their results by using HorsePower to identify high EV horses.

If you still have more money to burn they also have two further tipping services and Sports Trader and Middle Bet 'Accelerator' systems. The latter two have price tags of $4997 and $9997 respectively.

EdgeAlerter
EdgeAlerter is run by Joonas Karppinen, who has an impressive background. He is a professional derivatives trader and a former senior trader at Bet365. He definitely has a lot of knowledge and insight when it comes to trading and bookmakers.

The service is a little bit different from the others that we have mentioned. Mainly because it isn't technically a matched betting site. It is primarily a tipping site that uses promotions to gain an advantage over the bookies. 

Joonas refers to this approach as Statistical Arbitrage but it could also be called Promo Arbitrage, Value Betting, or No-Lay Matched Betting.

The racing tips are supplied via the Telegram app, and they arrive in the final moments before a race starts. This is something that you could replicate yourself by using HorsePower to identify horses with a high expected value. 

Depending on how often you want to receive tips there are three racing packages available. If you only want tips on a Saturday the cost is $50 per week. For Wednesday & Saturday it is $75 per week. If you want tips every day it is $100 per week.

If you also want tips on sports they have two further packages at $50 per week each, plus a package that helps you turn over bonus bets for another $50p/w.

There is no doubt that Joonas knows his stuff, but his help doesn't come cheap. If you want to access the full service it will cost you $13,000 per year.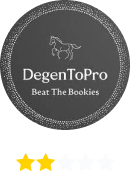 DegenToPro
DegenToPro is run by a former Bonusbank member who started matched betting in October of 2021. He then launched his own service in March 2022.

The service currently consists of a 27-page educational pdf, a selection of video tutorials, a spreadsheet which includes various calculators, regular suggested bets, and access to the Premium section of their discord server.

There is no monthly fee but there is a one-time, upfront, fee of $499.95.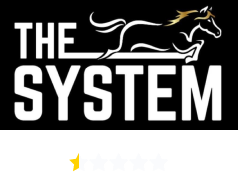 Trumpy's Tips
This is another one that is really just a tipping service that gains its edge through promos. They probably shouldn't be on this list at all, but they pop-up on social media a lot so you may have heard of them.

If you can get past the weird Donald Trump obsession you can choose from subscription options that range from weekly ($32.99) to yearly ($749.99).

Like Edge Alerter, it would be easy to replicate their tips yourself by using HorsePower (which costs $13.61 per week and comes with many other benefits).