Matched betting is the best way to make money online in Australia. It's a side hustle that is open to all, returns great profits, and doesn't require a lot of time.
However, we know that in the modern world people live busy lives. It can be hard to find even just 30 minutes per day to figure out the best way to make money from bookmaker promotions.
Our goal has always been to make matched betting as accessible as possible. That is why we developed our matched betting calculators and software. It is also why we list the best promos each day, and advise how to approach them.
Now we have taken things one step further by creating Australia's first matched betting app so that you can easily access our content while on the move.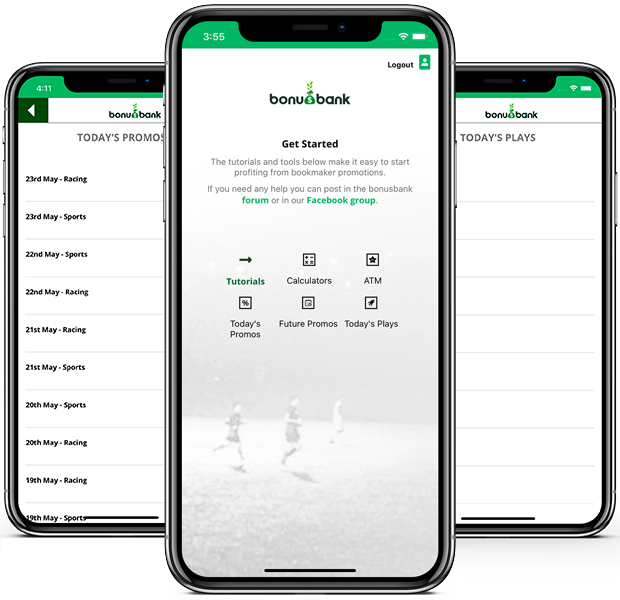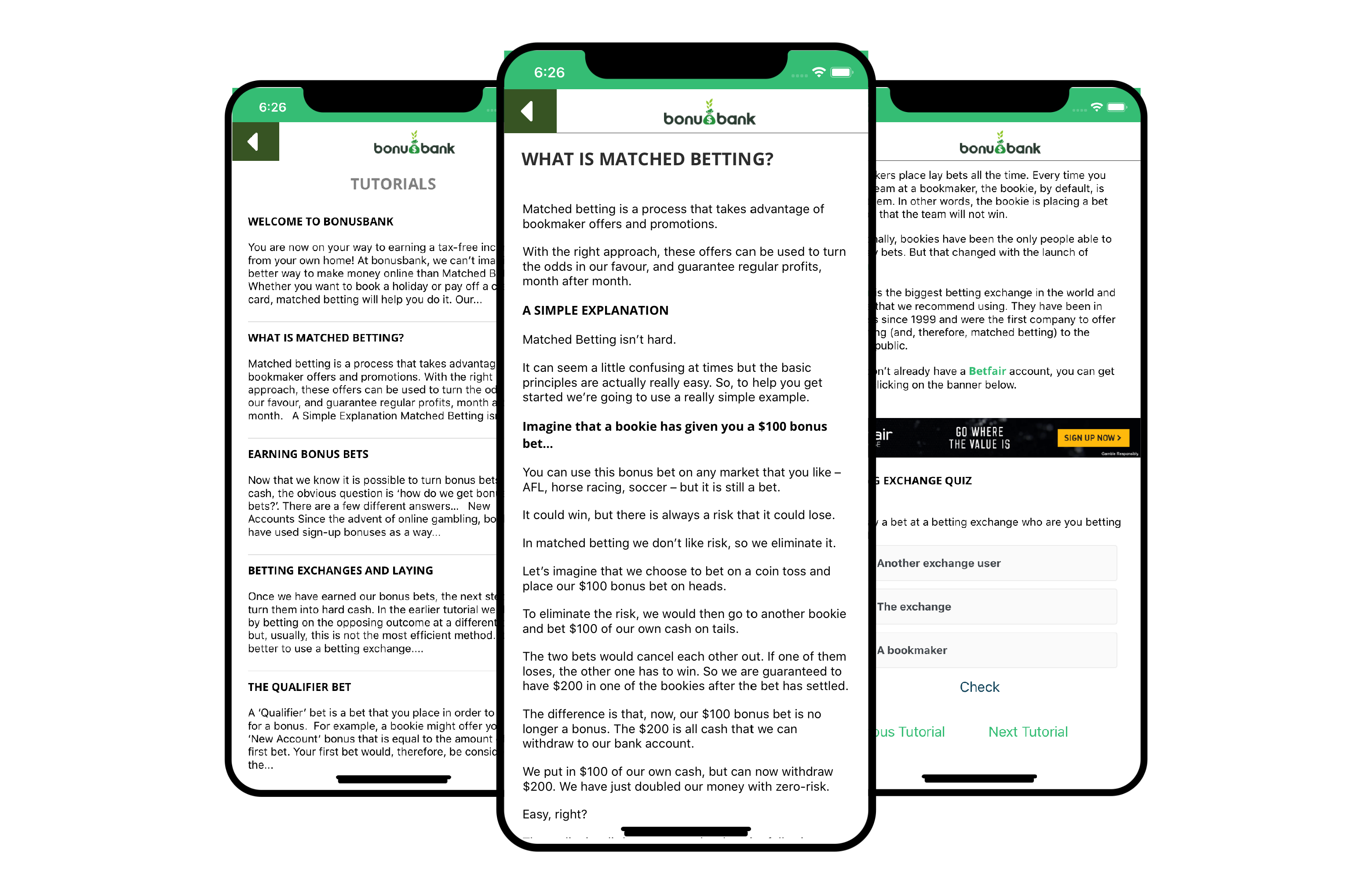 Matched Betting Guides
Anyone can download the app and access nine beginner tutorials free of charge. These tutorials cover everything you need to get started.
There is even a video tutorial where you can watch us extract money from a bonus bet, and a step by step guide that you can follow to make your first profit.
Our Premium members can also access a further twenty advanced tutorials that teach techniques can be used to keep you making money from the bookies after you have exhausted the signup bonuses.
Maximise Your Profits
Matched betting can be used to extract profits from just about any bookmaker promotion. However, the approach isn't the same for all of them.
We have developed a range of calculators to help you get the best return from any offer, and now premium members can access seven of them via the app.
The premium app includes our; advanced calculator, dutching calculator, multi promo calculator, SNR multi calculator, extra profit calculator, and early payout calculator.
If you are a beginner you will only need a basic matched betting calculator to get started, and that can be accessed for free.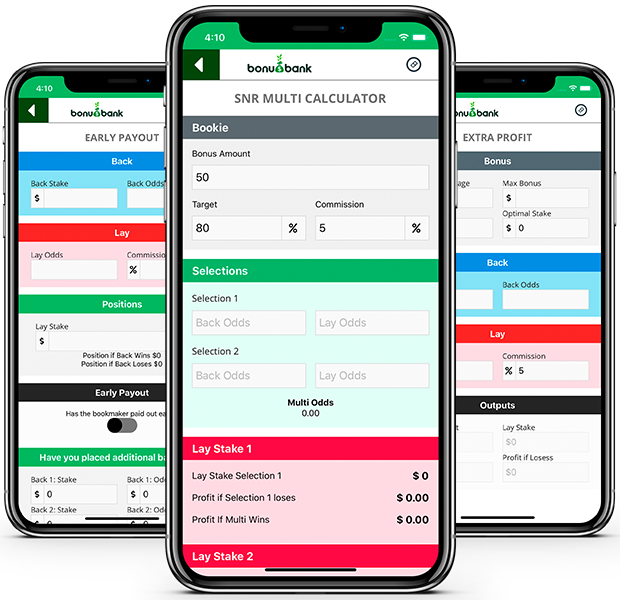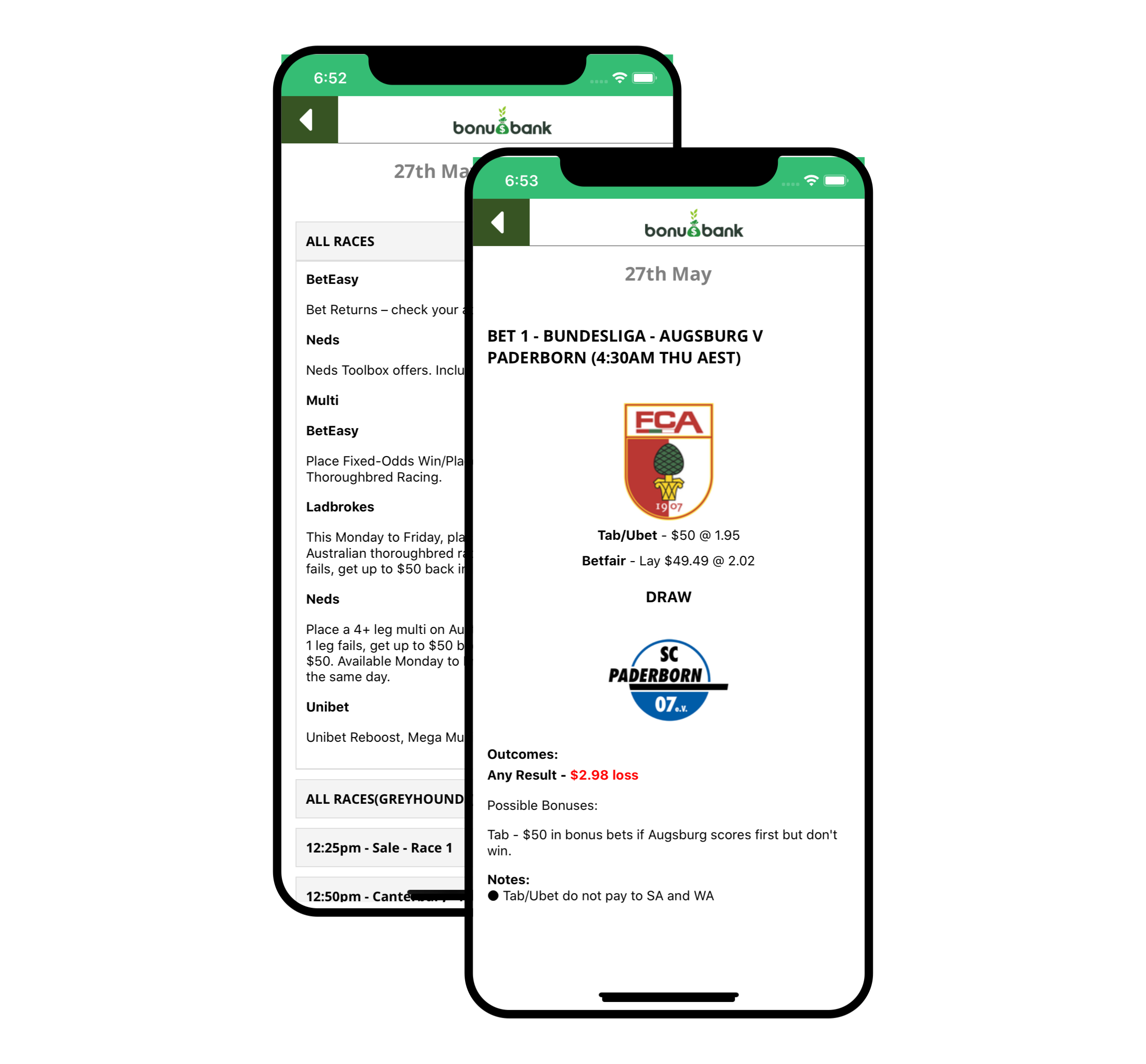 Promos & Plays
One of the biggest time-saving services that we offer our members is scouring bookie websites each day and collating their promotions in one place.
Our convenient promo pages make it easy for members to quickly see what sport is happening on a given day, and identify the best promos for making money.
Beginners might also like to follow our daily plays. These are suggested bets based on the available promos, and have consistently made a profit since we launched in 2017.
EVERYTHING YOU NEED
The Bonusbank Matched Betting App makes it easier than ever to start (or continue) making a regular side income from bookmaker promotions.
The app is available on both iOS and Android, and is free to download. All of the beginner content can be accessed without even have to enter any personal details.
Download it today and start beating the bookies!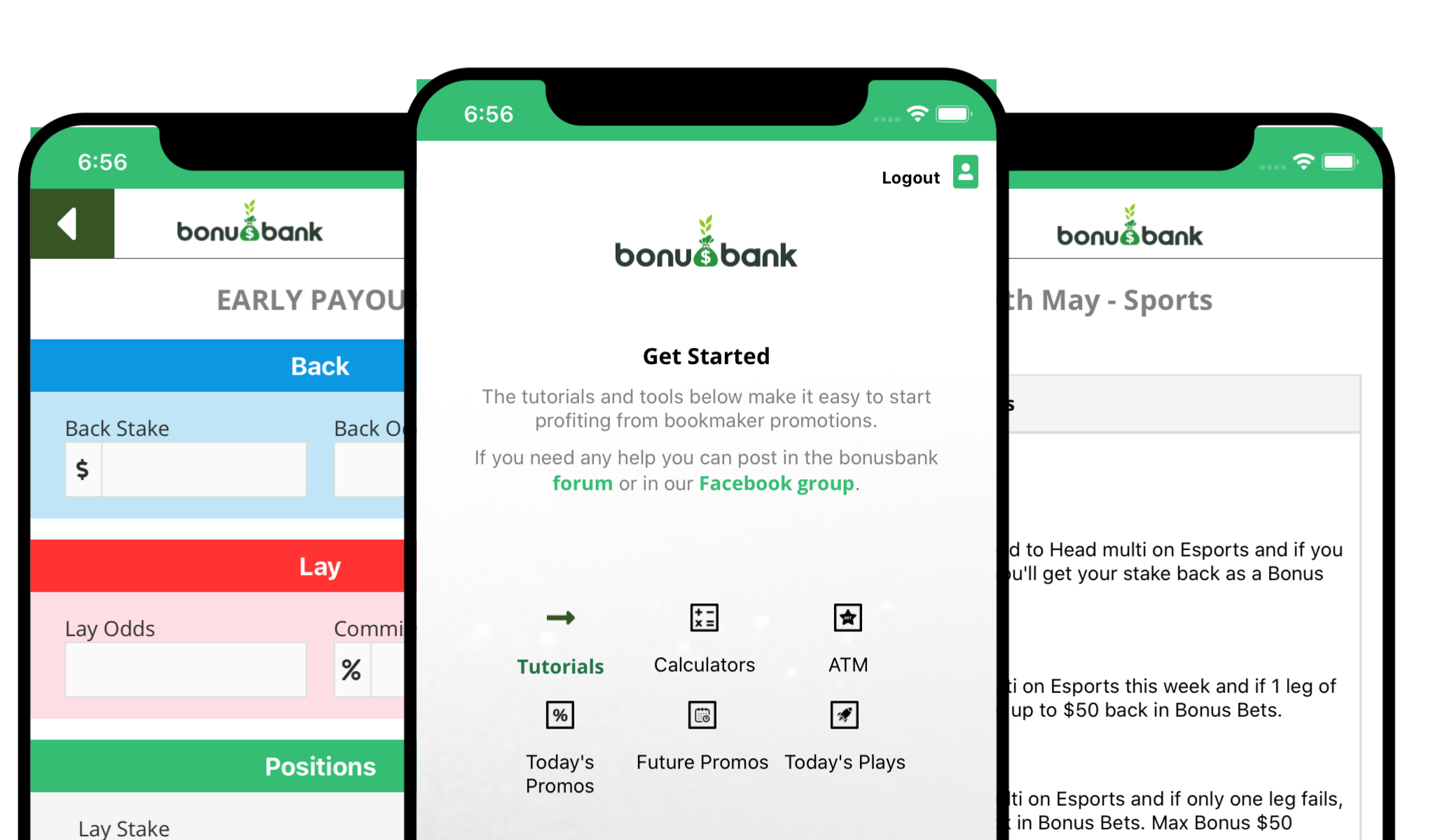 SIGN UP TODAY
Join Australia's biggest and best matched betting community and start making a regular second-income from bookmaker promotions.