SNR Multi Calculator
An advanced matched betting strategy that can provide high returns from SNR bonus bets – while also helping you to blend in with regular punters – is to use multis.
Bookies make a higher profit margin from multis than from normal bets, so they love people who bet on them.  By placing your bonus bets on multis you can get in their good books and potentially increase the life-span of your accounts.
The SNR Multi calculator makes it easy to match bets that have been placed on multis so that you are guaranteed to make money.
Lay in Stages
As always, our goal is to lock-in a profit no matter what happens. We do that by laying the multi one leg at a time.
If the first leg loses we will make a profit at Betfair. In this case we don't have to do anything else.
If the first leg wins we activate the bottom section of the calculator to see how much we need to lay on the second leg to secure our profit – win, lose, or draw.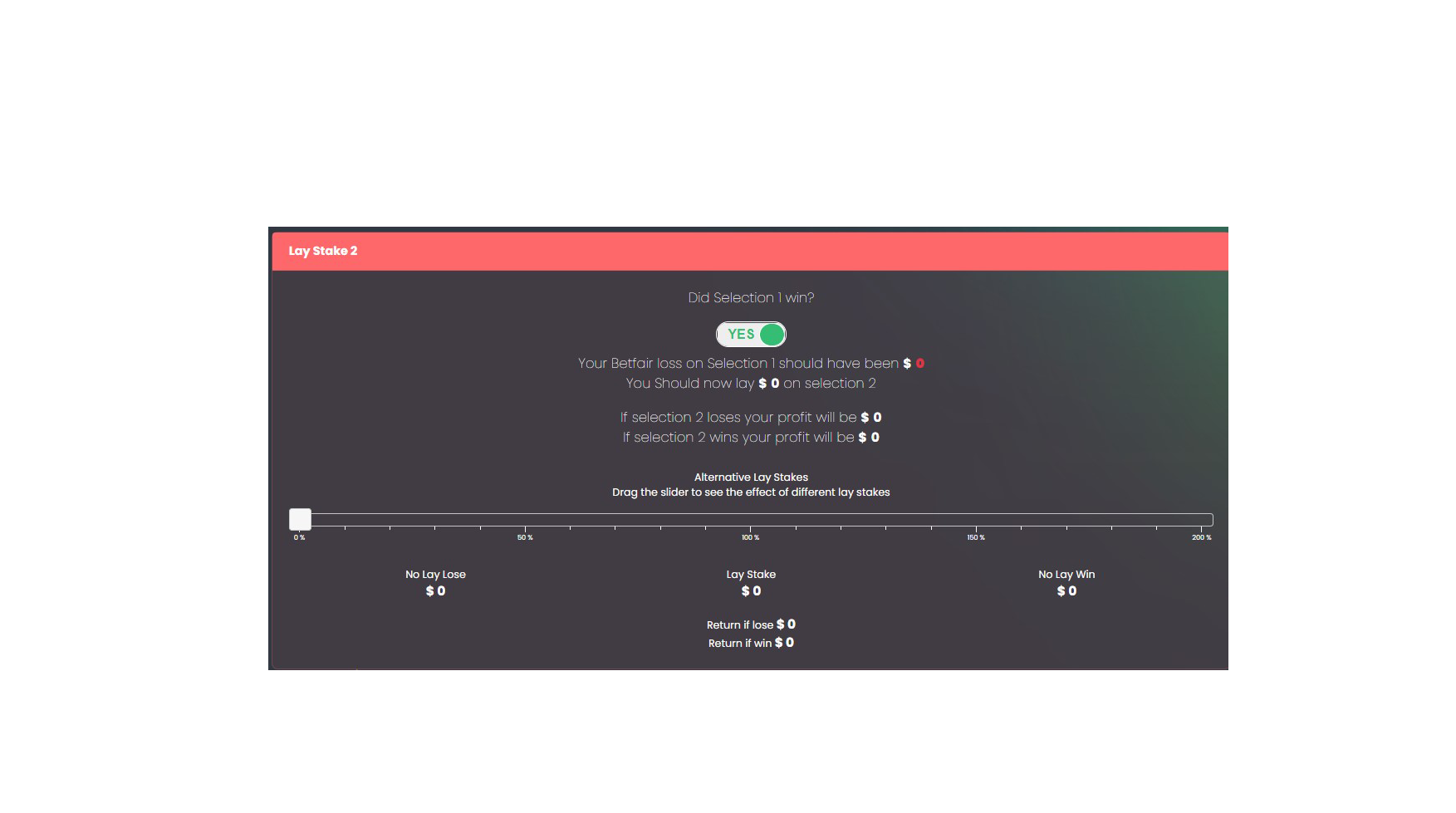 Take your Matched betting to the Next Level
If you would like to use the SNR Multi calculator, and learn about other advanced techniques that can increase you profits, sign up for a Premium account today.
SIGN UP TODAY
Join Australia's biggest and best matched betting community and start making a regular second-income from bookmaker promotions.
SIGN UP