Promotions
Matched betting, using bookmaker bonuses and promotions, is the best side hustle in Australia. However, checking the offers at each bookie every day can be time-consuming…unless you are a bonusbank member.
We scour the bookies websites to find all of the available promos, and then list them on our promos database. With just a quick look at the database you can see which events are coming up, and how many promos are available for each one.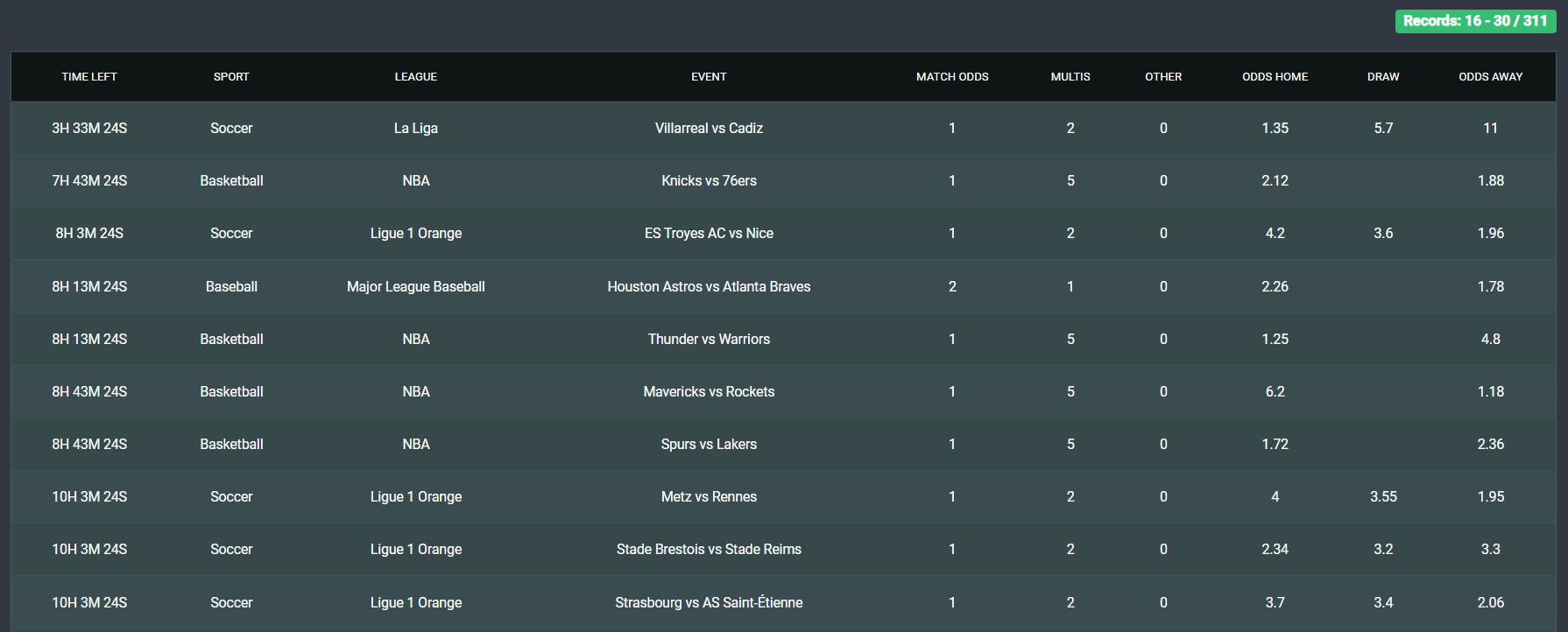 In-depth Info
If you spot an event that you are interested in you can just click on it and the database will open up to show the details of each promo. As well as the promo description we also rank each promo based on expected value, and provide a link to the strategy you should use to make money from that promo.
The database is fully customisable. You can apply filters so that you only see promos from the bookies you have accounts with. You can also filter by sports, league, and expected value.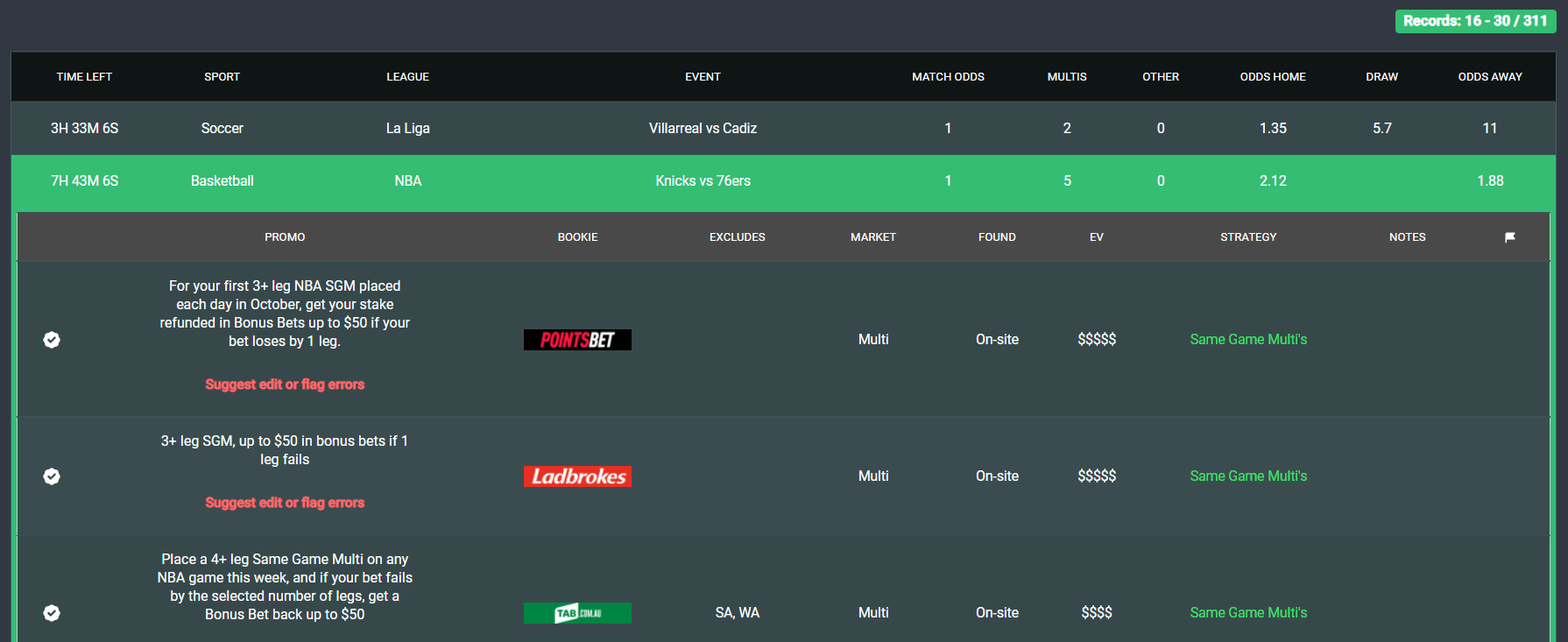 Less Time, More Money
Having access to the promos in this way saves our members many hours of work each month.
Some of them might use that time to take advantage of other matched betting strategies to increase their profits even more. Other prefer having the extra time to spend on other activities.
Either way, by having the promos conveniently laid out in this way, their profit per hour from matched betting is hugely increased.
SIGN UP TODAY
Join Australia's biggest and best matched betting community and start making a regular second-income from bookmaker promotions.
SIGN UP