Matched betting, using bookmaker bonuses and promotions, is the best side hustle in Australia. It is open to everyone and can provide huge returns.
However, checking the offers at each bookie every day, and identifying the best ones, can be time-consuming…unless you are a bonusbank member.
We scour the bookies websites to find all of the available promos, and then list them for our members on the site and on our app.
Those promos also form the basis of our daily plays, suggested bets that newcomers to matched betting can follow while learning the ropes.
By using these existing customer promos it is possible to earn hundreds, or thousands, of dollars per month.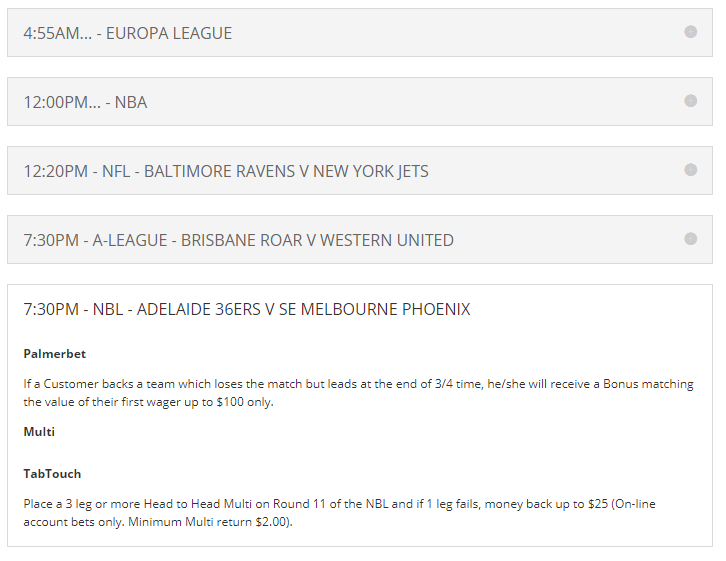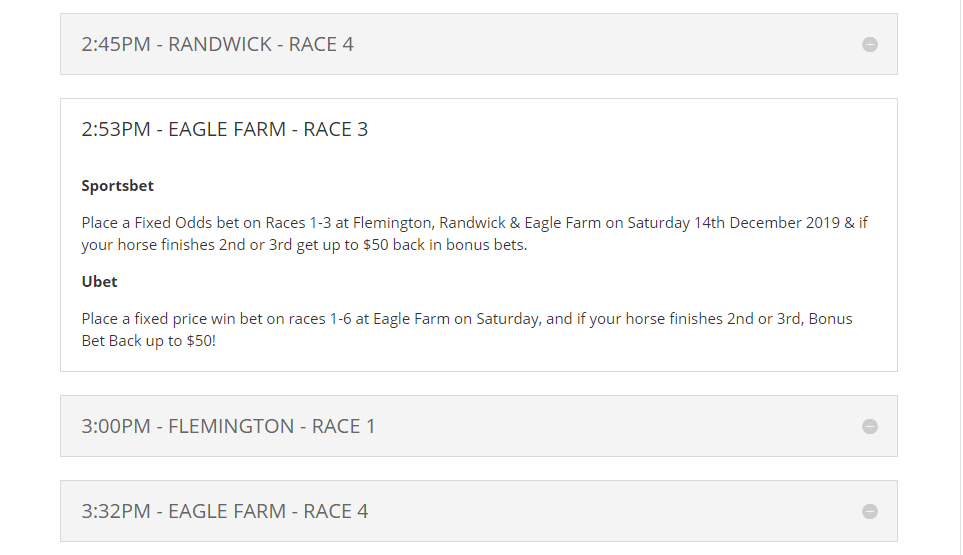 Racing Promos
The handy 'Accordion' format which is used for the promos is especially convenient on busy Saturday afternoons.
Even on an average Saturday we can have over 50 racing promos spread across more than 20 races.
By working your way down the page you can see exactly which races are coming up next, and which bookies have offers.
When combined with our HorsePower chrome extension this makes it easy to profit from horse racing promotions.
Less Time, More Money
Having access to the promos in this way saves our members many hours of work each month.
Some of them might use that time to take advantage of other matched betting strategies to increase their profits even more. Other may prefer having the extra time to spend on other activities.
Either way, by having the promos conveniently laid out in this way, their profit per hour from matched betting is hugely increased.
SIGN UP TODAY
Join Australia's biggest and best matched betting community and start making a regular second-income from bookmaker promotions.