2up early payout software
If you are looking for the bookmaker promotion with the biggest potential payout in Australia, you need look no further than the 'Early payout if your team lead by 2' soccer promotion from Bet365.
Or, as we like to call it, the 2up offer.
Early payout offers, like 2up, have huge potential for matched betting. That is why we created our early payout calculator and our one-of-a-kind 2up software.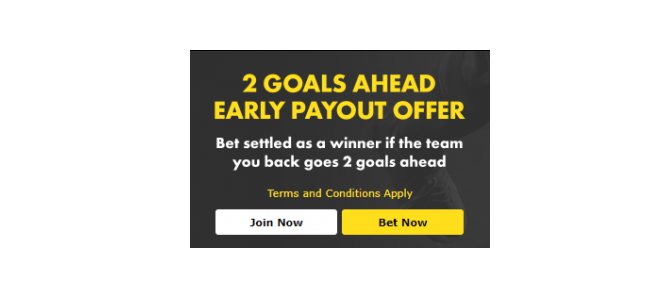 WHY IS 2UP SO GOOD?

Of all of the available early payout offers, none come close to 2up in regards to the number of available games, or the size of the potential payout.
Most early payout offers have a restriction on either the stake that you can bet or the size of the payout.

The number of applicable games for the promos will also be limited. If it is an NRL promo you will only have eight games per week to bet on. With AFL you will have nine.
When it comes to 2up, however, there are almost no restrictions.
The potential payout is completely unlimited. You will receive the early payout whether your stake is $10 or $10,000.

The number of applicable games is also huge. Bet365 recently expanded the leagues and cups that count for 2up from eight to nineteen!
On an average weekend, during the European soccer season, there will be 80+ applicable games!
All of that choice is great, but it does beg the question "How can i know which games  are most likely to trigger the promo?".

PROFITING FROM EARLY PAYOUT OFFERS

If you don't already have some matched betting experience, you might be thinking "What's the big deal about getting paid out early?". So, before i talk about our new software, let me explain…

Matched betting is all about getting maximum returns for minimal risk, and early payouts are no different. To do that, we place a bet at the early payout bookie (in this case Bet365) for a team to win. We then place another bet, on Betfair, that the team won't win .

In most cases these two bets will cancel each other out and we will be left in a roughly break-even position. However, things get interesting if the team we backed go two goals up and the early payout triggers.
Let's imagine that we bet $1000 on Arsenal to beat Chelsea at odds of 3.00. We then bet $1000 on Betfair that Arsenal would not beat Chelsea.
If Arsenal go ahead 2-0 the early payout will trigger and we will receive a payout of $3000 ($2000 profit, plus our $1000 stake) into our Bet365 account.

If Chelsea then make a comeback and the game finishes 2-2 we will also receive a $1000 profit at Betfair because Arsenal did not win.
As you can see, the key to making massive profits with this promo is finding teams that will go ahead by 2 but not win their game.

THE 2UP SOFTWARE

Calculating the probability of a team leading by two but not winning isn't easy to do. You won't find a Betfair market that tells you the odds of it happening.
However, there are some markets that can point us in the right direction.

One thing that we know for sure is that the promo cannot trigger if there are less than 4 goals in the game.
Another thing we know is that both teams need to score. A one-sided game with all of the goals scored by one team is no good.

For that reason, the two columns on the right of our 2up software show the probability of there being 4+ goals in a game and the probability of both teams to score.
The other two columns deal with the 'qualifying loss'. This is the amount that you stand to lose if the promo does not trigger.
The first column displays the qualifying loss as a percentage of your stake. We want this figure to be as low as possible.
However, the acceptable QL will vary depending on the size of your potential payout, so that is what we look at in the second column.
When taken in unison, the information displayed by the software allows you to quickly identify the games which have the highest expected value for this offer.
You can then choose to go for a high-variance double payout approach, or use our EP calculator to lock-in a profit if your team goes 2up.
Whichever method you use, this is a matched betting strategy that can return huge profits!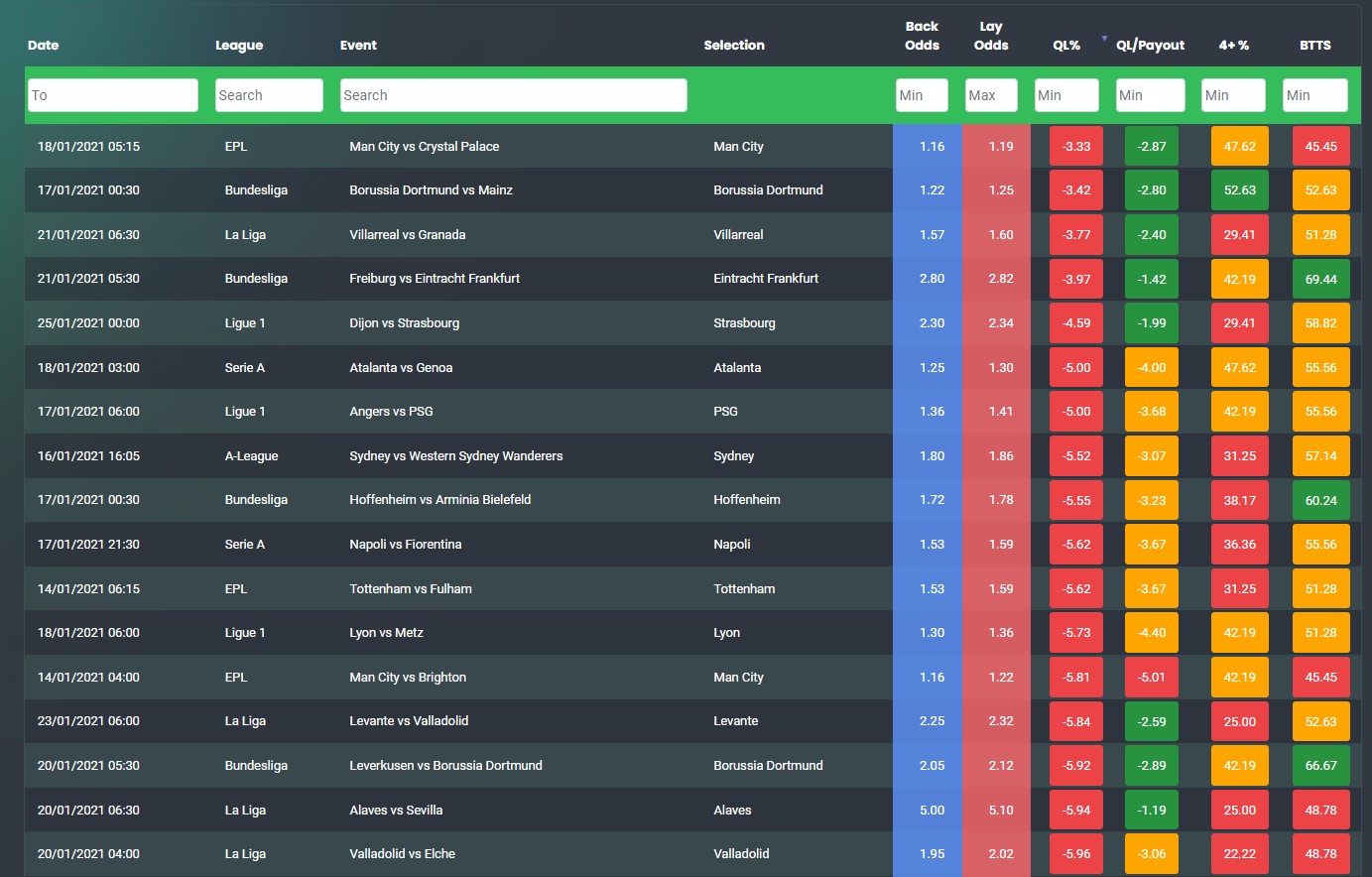 SIGN UP TODAY
Join Australia's biggest and best matched betting community and start making a regular second-income from bookmaker promotions.
SIGN UP