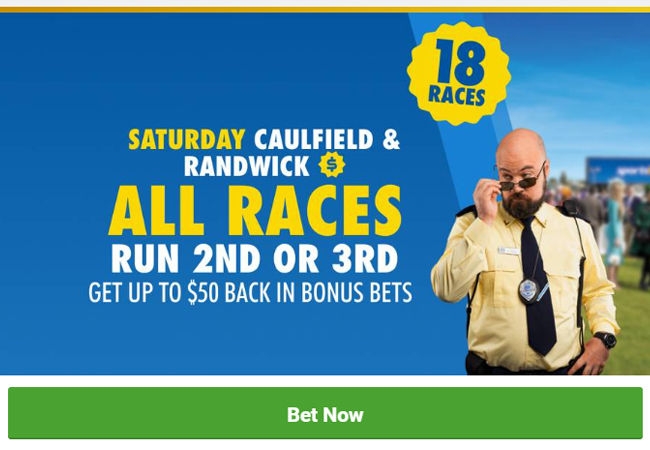 Ever placed a bet on a horse and hoped it didn't win? 
Welcome to the world of 2nd and 3rd Promos!
We've all seen them advertised but how can we turn these promos into real money? Horse racing is consistently the most profitable sport for matched betting in Australia, this is especially true during the Spring Racing season when Bookmakers compete to win new punters and retain existing ones.  
The good news is that this means more opportunities for us! Every week, bookies offer refunds if your horse finishes 2nd or 3rd. Matched betting uses these promotions to create a steady flow of profits.
Matched betting on horse racing is a little different than other sports. Ever wondered how this can be done? Well read on…

Here is a basic breakdown of the steps needed to take advantage of these offers
Find a horse where the bookmaker back odds and the Betfair lay odds are closely matched. Ideally you want a horse that is one of the top three favourites to win. 
Calculate your lay stake using the

 

Bonusbank calculator. Treat this as a qualifying bet.
Put your selection into the betslip at both the bookmaker and Betfair and enter your stake amounts.
Double check that the odds haven't changed and then hit confirm on your bookmaker bet first and then the Betfair lay.
Hope that your horse finishes 2nd or 3rd and you receive your stake back (usually as a bonus bet but sometimes as cash).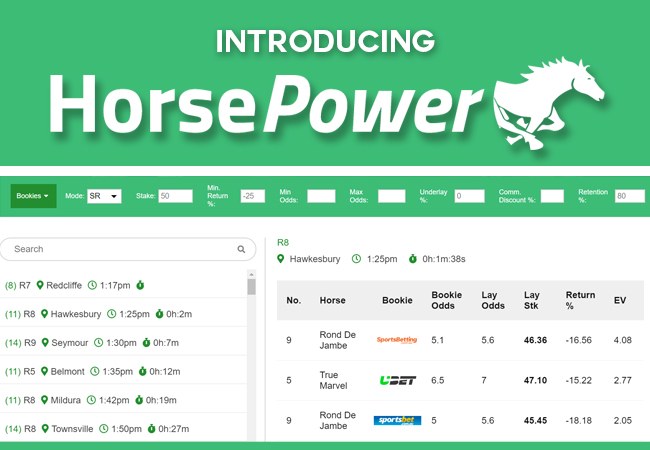 Unlike sports betting, liquidity in racing is limited until shortly before the race starts. It's not until 10 minutes or so before the jump that the money starts to come into the market. As a result the odds can move quickly and placing bets quickly is vital. The markets move so quickly that every second counts. That is why we developed our HorsePower chrome extension!
HorsePower is a tool that automatically completes steps 1 and 2 of the process described above. It compares the bookmaker and betfair odds so that you don't have to. It then presents the best matches, along with the correct lay stake, on a handy table.

The HorsePower chrome extension helps users to quickly identify the horses with the highest expected value. It also calculates the appropriate lay stake. The lay stake can even factor in an underlay, or a commission discount, if you choose.
When you select a race HorsePower will open up all of the necessary tabs, saving you time searching for the right page. It then displays the horses that meet your criteria on a single page, so that you don't have to constantly flick between bookies.
When you move to the next race, all of the old tabs will shut down automatically.
To learn more, and to download HorsePower for yourself, click here. We also have some video tutorials where you can see HorsePower in action.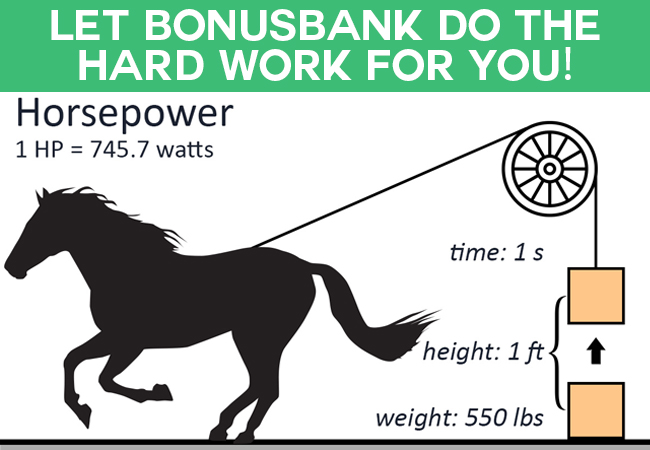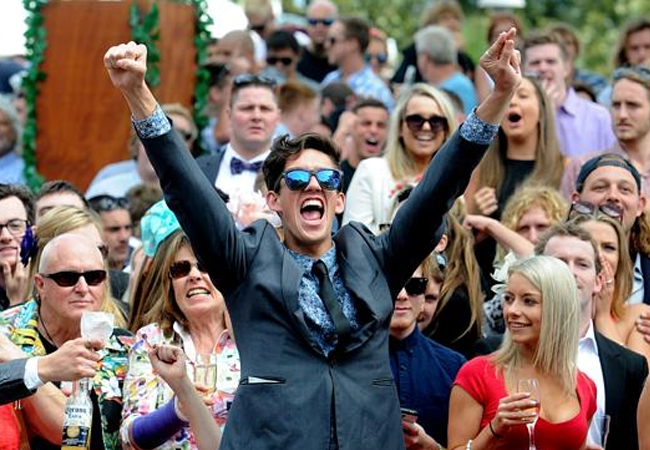 MORE QUESTIONS?
Head over to the Bonusbank website and sign up to one of our Free or Premium Monthly Memberships. 
If you are a beginner you shouldn't rush to do horse racing offers. The markets move quickly and you have to be comfortable placing bets with high liabilities. Every Saturday in our Chatroom you will find experienced Bonusbank members making hundreds of dollars from these offers, and they will be happy to help you get started!
SO WHAT ARE YOU WAITING FOR…….?