What's been happening this week in the world of Matched Betting?
MIB AWARD (MOST IMPROVED BOOKIE)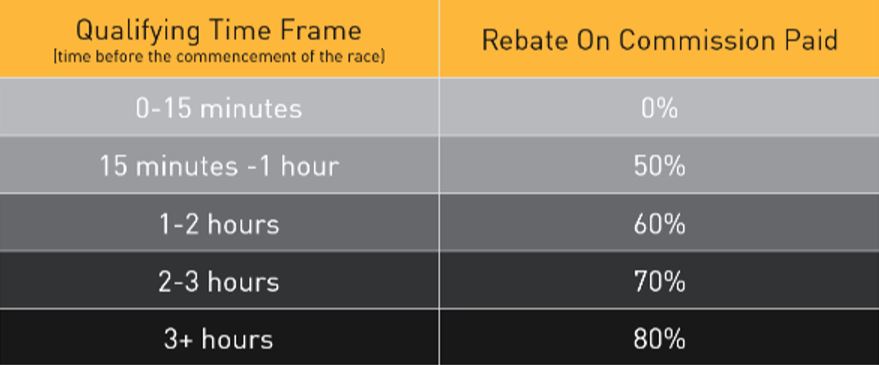 BETFAIR EARLY BETTING REBATE
Some more good news from Betfair this week as they announced their Early Betting Rebate.
Throughout May they will be rewarding customers with a rebate of up to 80% on commission paid for winning bets. The exact % of rebate will depend on how far in advance the bet is placed.
For us this will mean a few more dollars in our pocket and hopefully result in more liquidity being injected into the market earlier on.
We will wait to see if this gets rolled out on a more permanent basis.
RACING AT THE BOOL
The Warrnambool Racing Carnival took place this week, this was good news as it meant lots of mid week promos!
Finding out which Bookies have promos can be a time consuming process. Luckily for our members, the Bonusbank team does this for you. Every day we trawl through Bookie sites to find all the best promos and load them up onto our site: https://bonusbank.com.au/category/promos/
Weirdest offer of the week award goes to Realbookie who had a promo paying bonus bets if your horse lost it's jockey…..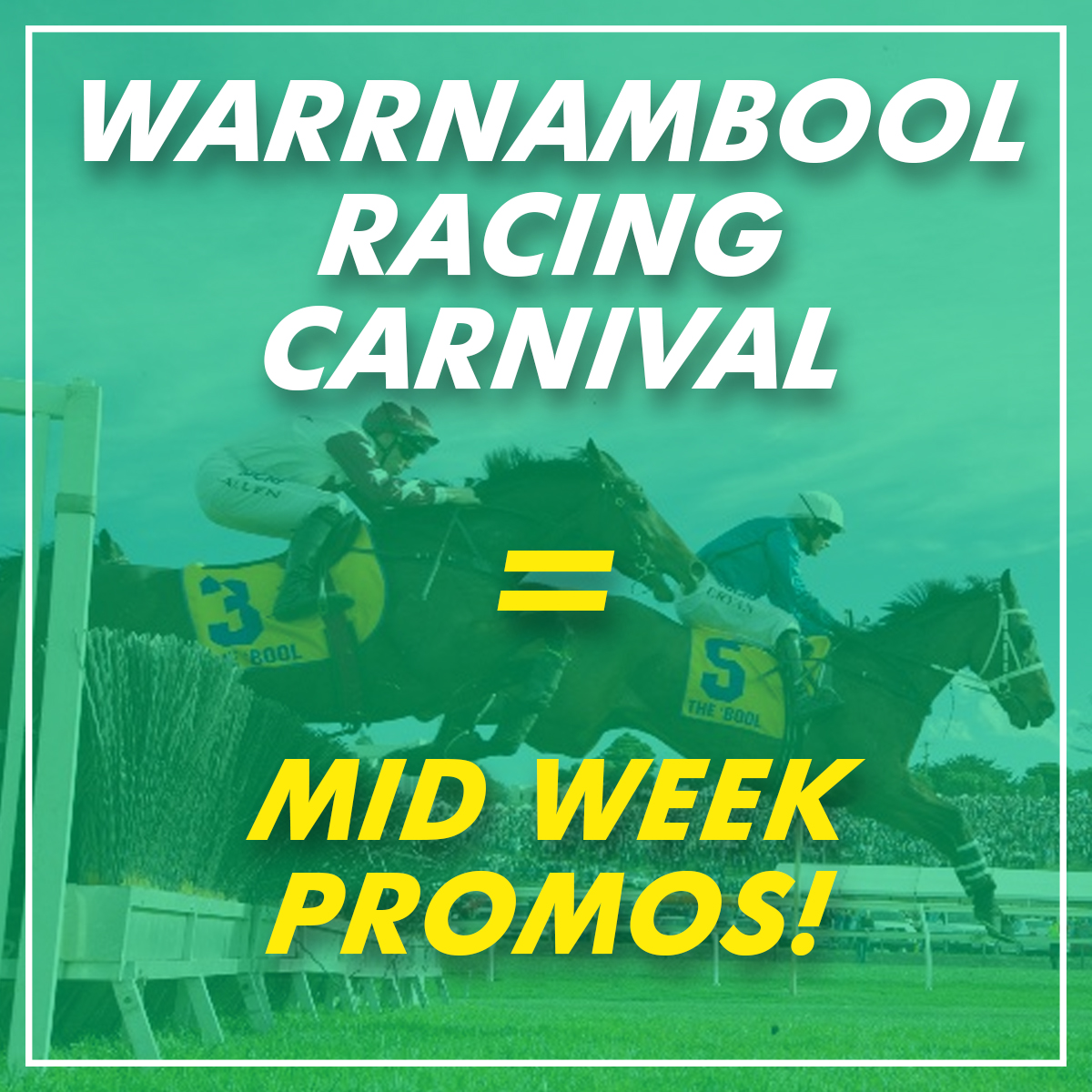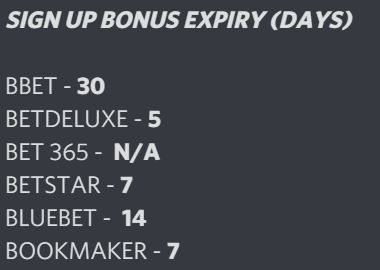 NEW DISCORD CHANNELS
Due to popular demand we now have 2 new Discord channels dedicated to the pesky business of Bookie T&C's!
On here you will find a list of useful information for each bookie such as Bonus Bet expiry dates and minimum runners for 2nd/3rd promos. We've even included a Bookie Ban Risk guide for you.
Full access to our Discord Server is included with our Premium Membership. Sign up today…… https://bonusbank.com.au/plans/memberships/