WHAT'S NEW?
New and improved Dutching Software! 
At Bonusbank we're always looking for ways to improve our offering. That's why we've recently rebooted our Dutching Software.
Why use Dutching Software?
Help with placing bets to meet wagering requirements with minimum cost
Help with placing mug bets with minimum cost
Identify arbitrage situations
So what have we improved?
We now have 2 and 3 way Dutches on the same page, no need to switch modes.
Dutching calculator with improved functionality, integrated into the software rather than a pop up
Additional filters to allow for more specific results
Keep your eyes peeled for more improvements soon!
Find out more by checking out our instructional video here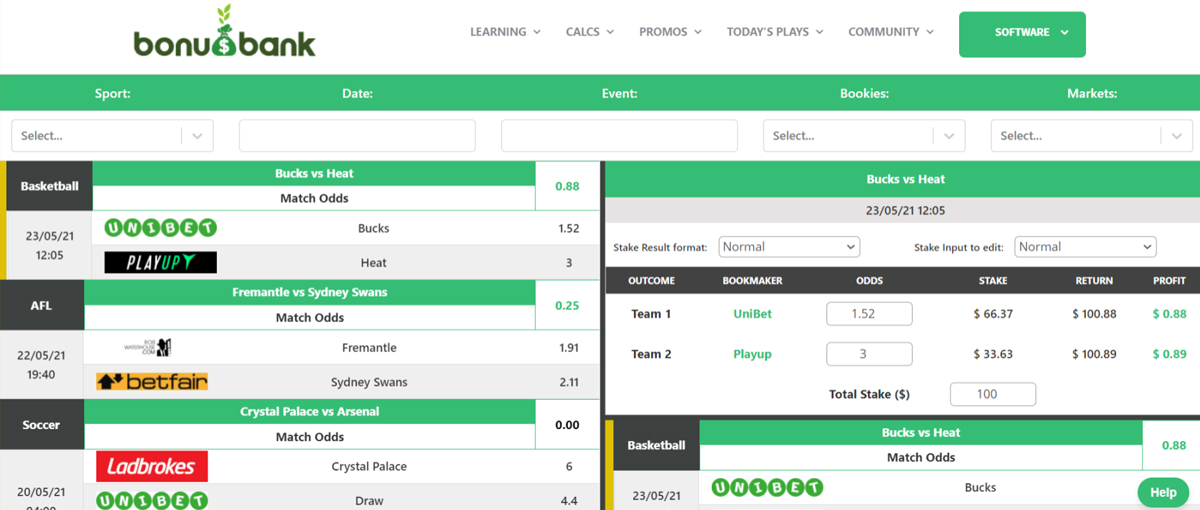 IT'S FRIDAY AGAIN…..
This can mean only one thing, tomorrow is Saturday!!
For many people,  Saturdays are a time for putting your feet up and relaxing.
……Not for Matched Bettors!
With a large number of 2nd and 3rd Horse Racing promos available, Saturday is usually the most profitable day of the week for our members.
Unsure how to profit from these offers? Feel free to check out our handy guide here