Of all of the potential (legal) side hustles that you can start, matched betting pays by far the best hourly rate. You don't have to commit a lot of time each day to make a regular profit.
You also don't need to be in a specific location. As long as you have your phone and an internet connection, matched betting can be done from anywhere.
In fact, almost 50% of Bonusbank users visit the site using a mobile device. So, for that reason, we thought it was about time that we released an app!
Bonusbank Basics
As this is our first app we have started out with something simple.
Bonusbank Basics is the equivalent of a Free membership on the desktop site. It includes all of our beginner tutorials, which provide everything you need to know to take your first steps in matched betting.
The tutorials also have quizzes which will test your learning along the way to make sure that you are on the right track.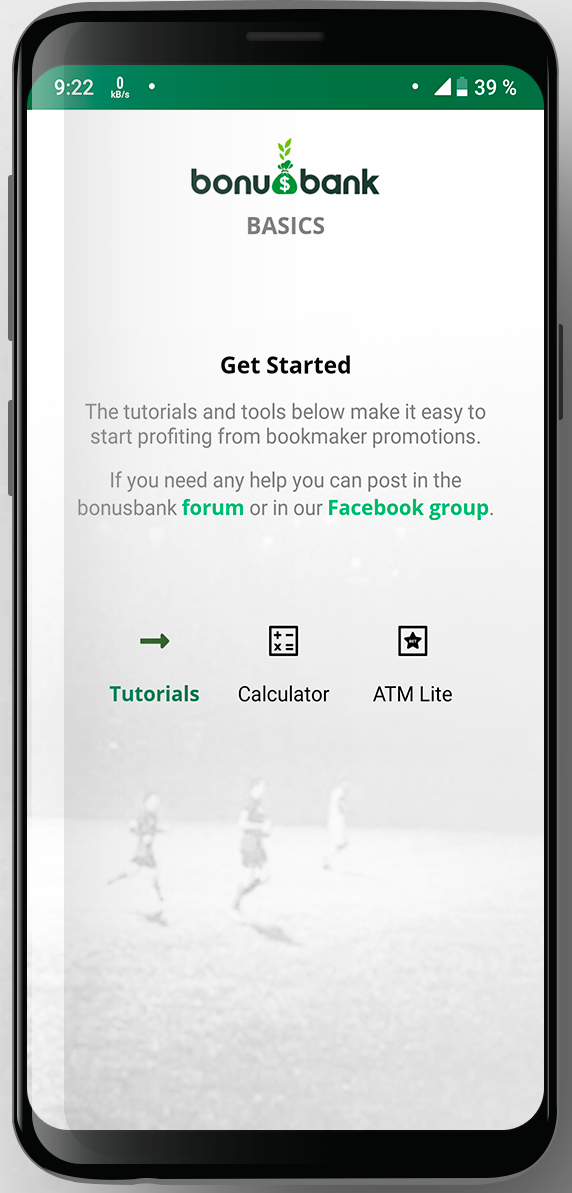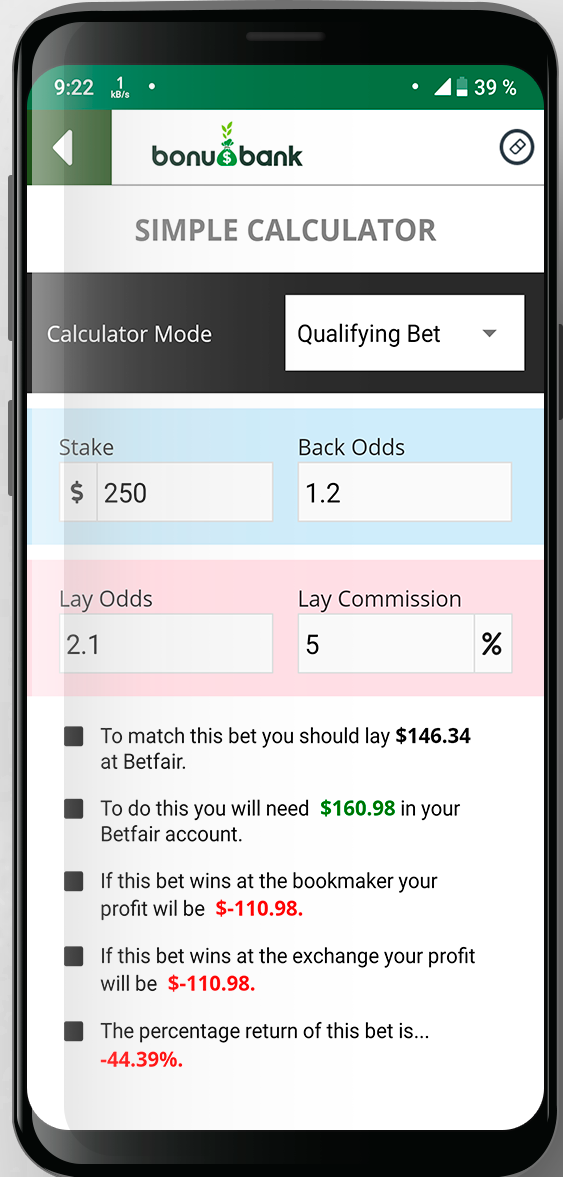 The app also contains an easy to use version of our simple back & lay calculator. This is the essential matched betting calculator which works out how much you need to bet to maximise your profits from bookmaker welcome bonuses.
The calculator is so easy to use that Premium members who regularly use mobile will probably want to download the app as well.
The app also contains a link to our ATM Lite software which gives Free members access to two bookmakers on the ATM so that they can easily find the best matches for their first matched bets.
You can download the Adroid version of the app here, or get the iOS version here.
Please check it out and let us know your feedback.