In addition to our tutorials, software, and calculators, one of the biggest benefits of bonusbank membership is our Today's Plays section.
Every day we scour the web looking for the best bookmaker promotions. We then use our years of matched betting experience to work out the best way to play these promotions against each other for maximum profit.
Our members then just have to spend 5 minutes following our suggested bets before sitting back and watching the profits roll in.
So how much can they actually make?
Well the numbers for 2017 are in and they are pretty impressive. Let's break it down: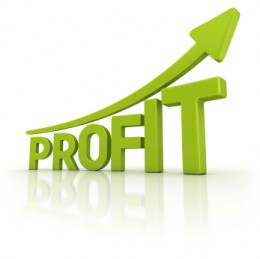 Total profit for 2017 – $6530.61
Considering that we only started posting the plays on April 21st, this is not bad at all. It is the equivalent of $784 profit every month, or $26.65 profit every day! Not bad for a $39 per month subscription.
Not every month was even though, so let's look at where the big profits were made:
April/May – $429.05
June – $722.30
July – $929.09
August – $940.72
September – $635.37
October – $1435.57
November – $602.37
December – $836.14
We started off a little slowly but once we got into the swing of things the profits really started rolling in. The biggest surprise though is in October. We expected things to quieten down a little after the AFL & NRL Grand Finals, but the start of the NBA season brought some amazing offers and our members took full advantage.
So can these results continue into 2018?
You better believe it! We're only 12 days into the New Year and, thanks to some great Big Bash promos, we are already showing a profit of $709.22. This is in addition to the profits that members can make from bookmaker signup bonuses when first starting out.
The only thing that might slow us down is the nanny state. New government regulation is due to come into place in June or July of this year which will directly affect the bonus bets that bookies can offer. Hopefully these changes won't affect us too much, but there are no guarantees. The opportunity to make consistent profit from bookie bonuses might not be around much longer, so sign up now before it's too late.
You can see the results from every bet we placed in 2017 here.