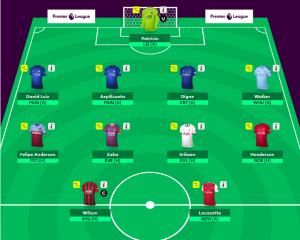 It's that time of year again.
There is just one more week until the new EPL season starts. The rest of the major European soccer leagues won't be far behind.
This is great news for matched betting. With so many games and markets to choose from we will be able to get higher returns on our bonus bets, and also find more arbitrage opportunities.
The new season also brings one other money making opportunity…the Bonusbank Fantasy Football Premiership.
This is the third season we will be running the league. The two previous seasons have seen Wests Champions live up to their name and take the crown. They will be going for an unprecedented treble this year.
Once again, there is a cash prize up for grabs. A total prize fund of $300 will be broken up like this:
1st Place – $210 + 1 year free bonusbank membership
2nd Place – $60 + 6 months free bonusbank membership
3rd Place – $30 + 3 months free bonusbank membership
If you think you've got what it takes to beat Wests Champions and walk away with the prize money you can join the league by signing up to the official fantasy football site and entering the league code 3bj20y
Anyone is welcome to enter. However, to be eligible for the cash prize you have to be a bonusbank Premium member for at least 4 months during the season. Anyone who doesn't meet that criteria will only be eligible to win free membership.
The first game starts at 5am aest on August 10th. Get your team in before then for your shot at Premiership glory!
Good Luck!