Matched betting has never reached mainstream popularity in Australia like it has in the UK.
In some ways that is a good thing. Australian bookmakers offer bonuses that are way more generous than their British counterparts. If everyone started matched betting that might change.
However, there are negatives too. Matched bettors in the UK have a range of tools and resources available to them. Australian matched bettors have largely been neglected in this area…until recently.
Enter Bonusbank
A couple of months ago we launched bonusbank and unveiled the ATM, Australia's first and best matched betting software. Since then we have had several messages from happy matched bettors. Some of them had been waiting years for a product like ours to come to Australia.
That feedback is great but it hasn't made us complacent. There is still a lot of work to be done to catch up on the British matched betting sites, but we are getting closer all the time.
This week we launched our latest update and added two much requested features; a liquidity column and an integrated calculator.
The liquidity column shows how much is available to lay at Betfair. This is a great time-saver. No longer will our users think they have a great match or arb only to discover there is no money to lay.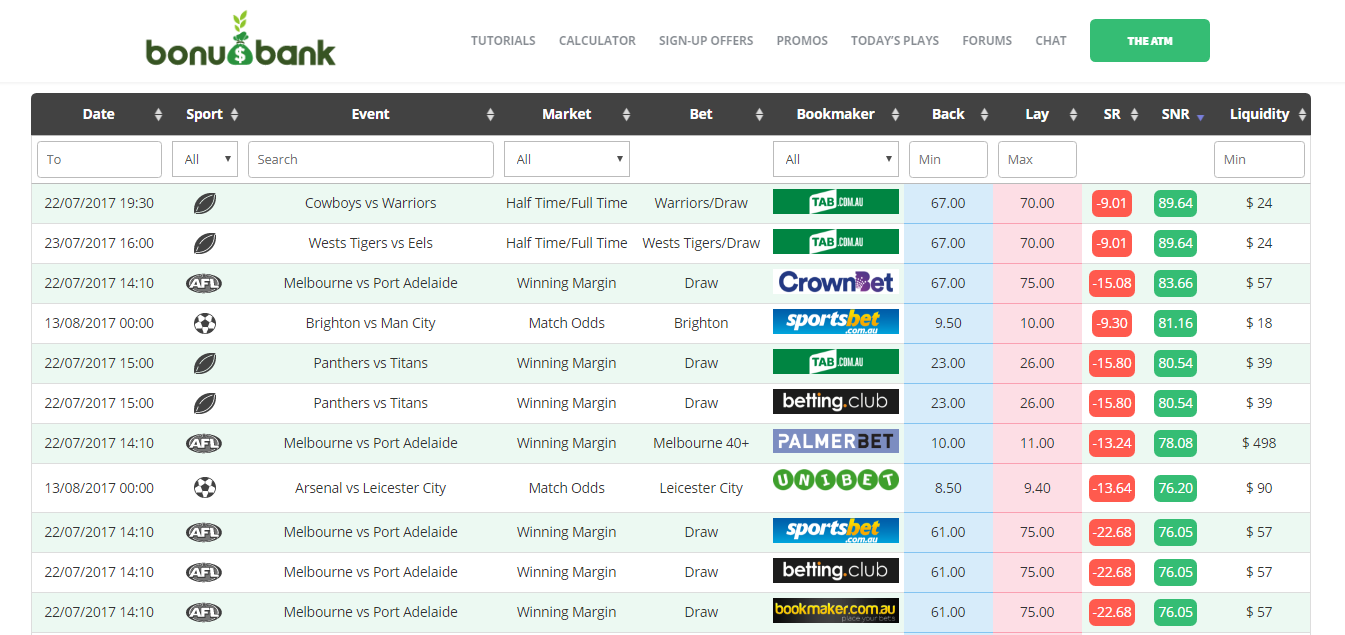 Our new integrated calculator is another feature which saves time and makes matched betting easier. Users can just click on a match and the calculator will pop up. The odds for the selected match will already be in the calculator. All the user has to do is enter their stake.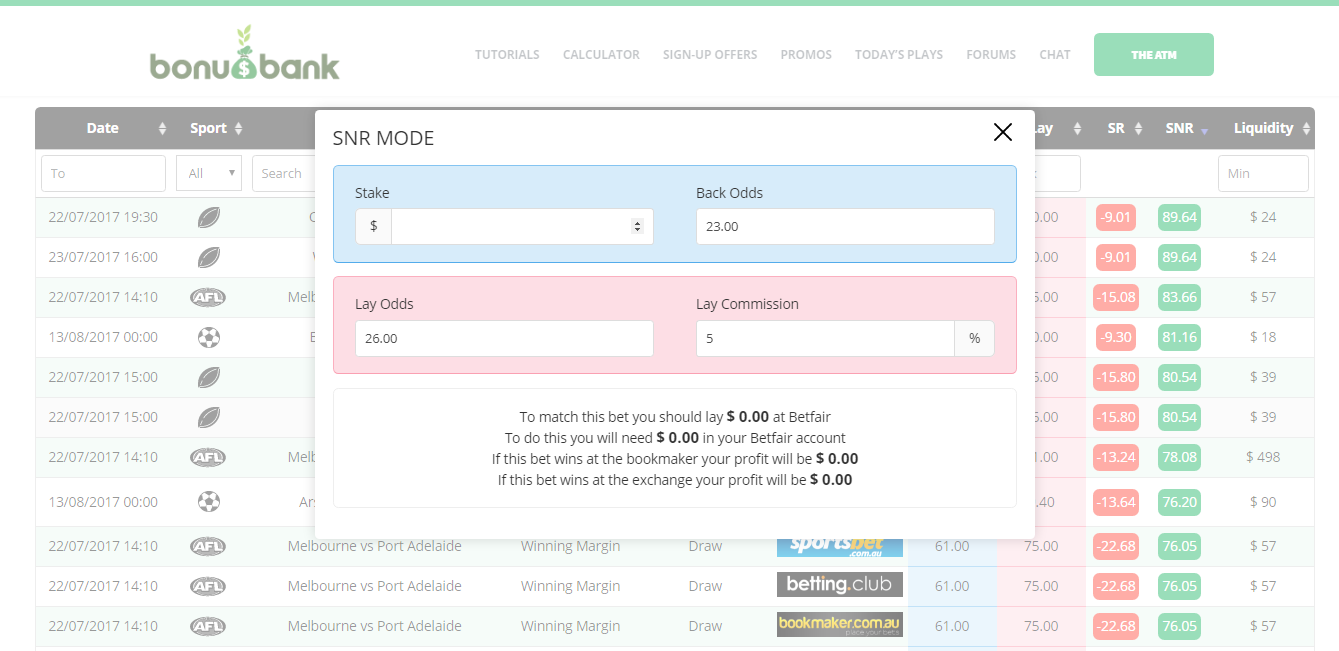 These new features are just the tip of the iceberg. Over the coming months we will be continuing improvements on the ATM and adding more, advanced features across the website.
Matched betting in Australia just got a whole lot easier!