Tutorials & Learning
When people first encounter matched betting it can seem quite intimidating. For some it is the numbers that make it seem daunting. Others struggle to get their head around the concept of laying on Betfair.
To make things as easy as possible, we have a huge range of learning materials to help our members take those tricky first few steps (plus a huge range of calculators to help with the numbers part!)
These learning materials can be broken down into three categories…
Tutorials
Everyone starts out with our beginner tutorials. This is where we teach you the basic concepts of matched betting and walk you through the process of earning your first bonus bet and turning it into risk-free cash.
The first nine tutorials are completely free and can be access by registering a free account or by downloading our app. These initial tutorials will introduce you to qualifier and bonus bets, and explain how a betting exchange works. Along the way you will find quizzes to test your knowledge so that you are ready for the final step on the beginner journey – completing your first offer.
For premium members there are another 20 tutorials that cover increasingly more advanced areas of matched betting such as how to make money from multis, and how to keep your accounts open longer.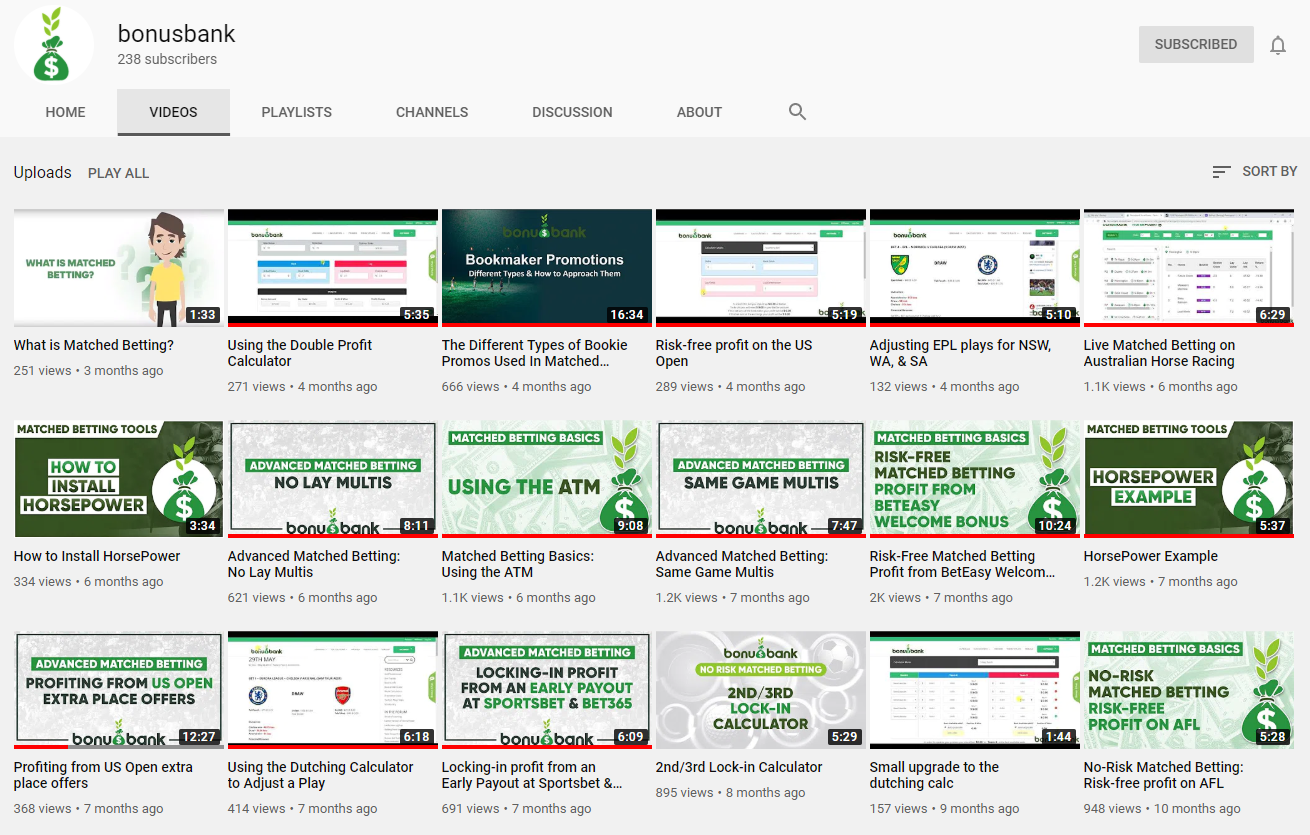 Video Tutorials
For visual learners we also have a range of video tutorials. These include live walk-throughs of how to complete a welcome bonus, and practical tips like how to use the ATM software.
We also use video tutorials to demonstrate some of the more advanced matched betting techniques, like finding middles on extra place markets, or profiting from Same Game Multis.
You can also find some of these videos on our YouTube channel, but some are for premium members only. If you want to stay up-to-date with the latest videos, remember to subscribe.
Knowledge Base
In addition to the tutorials, we also have a vast knowledge base filled with answers to the most commonly asked questions about matched betting.
Not sure what to do if there isn't enough liquidity for your bet? Or if a horse is scratched? The answers to these questions, and many more, are available at your fingertips in the knowledge base.
This amazing resource is constantly growing as we add new articles. If you have a question that isn't answer just contact us through the 'Help' button and we will add an answer for it.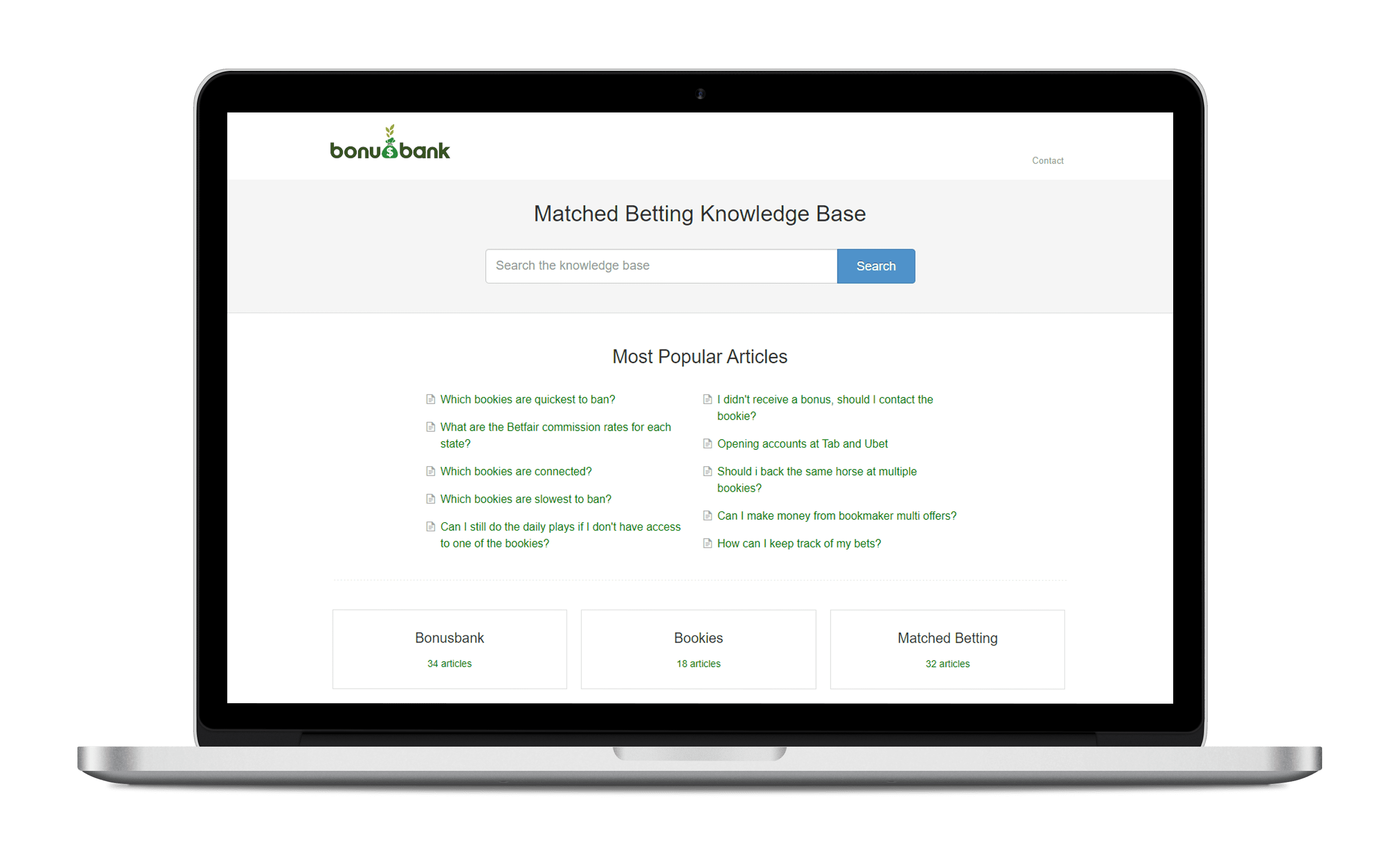 Level Up
With so many ways to learn (plus the wealth of knowledge in our forum and chatroom), new Bonusbank members can quickly become matched betting experts.
By applying that new knowledge it is possible to make over a thousand dollars each month from the comfort of your own home.
SIGN UP TODAY
Join Australia's biggest and best matched betting community and start making a regular second-income from bookmaker promotions.
SIGN UP