Matched betting is huge in the UK. It went mainstream a few years ago and now everybody and their Granny is making risk-free cash from bookmakers.
So it isn't a big surprise that we are regularly contacted by British backpackers and expats who want to start Matched Betting in Australia.
Everyone wants to know if the same rules apply, and what differences they need to be aware of. So let's talk about that now: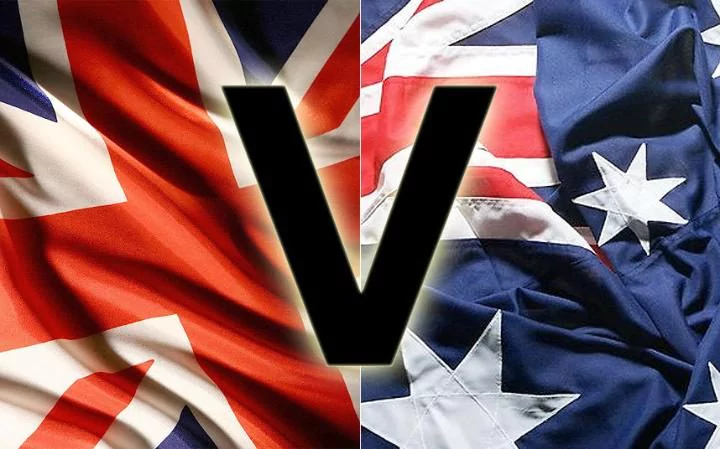 Larger Profits Matched Betting in Australia
Matched betting in Australia is way more profitable than in the UK. There are a couple of reasons for this:
The first is that Australians gamble more per capita than any other country on the planet, so bookies are at war to win every new customer. They do that by offering generous signup bonuses and promotions. Some bookies will even offer $1000 bonuses to new customers!
The second reason is that matched betting is still quite underground in Australia. With less matched bettors, the bookies are less worried about their generous bonuses being abused.
In the UK the opposite is true. You're now lucky to get a £50 signup bonus. It's also likely to be from a bookie that no-one has ever heard of, and that has a head-office on a Caribbean island. Not exactly confidence-inspiring.
Different laws in each state
Gambling in Australia is regulated at both State and Commonwealth level, so the laws differ depending on where you are.  This is bad news if you live in South Australia where laws regarding bonus bets make matched betting difficult.
In all other states it is possible to make risk-free profits, but the amounts may differ depending on where you are. Our tutorial 'Matched Betting: State by State' goes into this in more detail and is available with a Free bonusbank account.
Gambling laws in the UK are more lenient than in Australia, and there are no restrictions on bonus bets. The laws are also universal across Scotland, England & Wales.
Account Verification
Money laundering regulations mean that you have to verify your identity whenever you open a bookmaker account. That is the same whether you are in the UK or Australia.
However, if you are a UK backpacker, or an expat who has recently moved to Australia, you will have to jump through a few more hoops than the average Australian citizen. We cover this in more detail in our 'Account Verification' tutorial.
Matched Betting Software & Tools 
With so many people matched betting in the UK, it is no surprise that there are a lot of websites and tools available to make things easier. Australia has lagged behind in this area, but it is catching up fast since the launch of bonusbank. 
We launched the first Australian matched betting software a few months ago. Since then we have been continuously improving it and adding new features, like our advanced calculator. There are also loads more features on the way.
If you'd like to get started beating the Australian bookies, sign up to a free bonusbank account today!